You might have noticed that the car community is rediscovering '90s design. As our love for all things wedged returns, first-generation Acura NSXs are enjoying a revived popularity (and surge in sale prices). One 1991 Acura NSX in particular has probably been on your screen already. And this week, it ships out to be auctioned off for the American Red Cross.

This ocean-deep blue OG Acura supercar was dragged out of a life of neglect with over 200,000 miles on its odometer and flat tires by in-vehicle entertainment outfit Clarion. The company is on a mission to raise its profile as a purveyor of aftermarket audio equipment for cars and boats, and to that end its begun the "Clarion Builds" project resto-modding fan favorites, touting them around town and eventually auctioning them for charity.
The NSX was the second Clarion Builds car. It stopped me in my tracks when I saw it glistening under casino lights at the 2017 Consumer Electronics Show. And like the BMW 2002 Clarion remade before it, the project style might be classified as an "aggressive restomod." The vehicle's original design and spirit has been restored, but significant performance and technological upgrades have turned it into something of a subtle tuner car.
Besides the subtle aero treatments and paint job you could drown in (that's Lamborghini Huracan Blu Caelum) the car's original 3.0-liter V6 was replaced with a a 3.2 VTEC V6 from the later car. The new powerplant was paired with a six-speed manual transmission and juiced to over 400 wheel horsepower with a CT supercharger, completely custom exhaust, carbon fiber intake and a special tune.

G/O Media may get a commission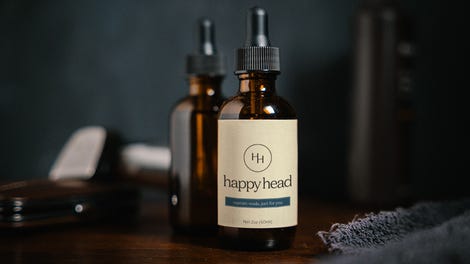 The subwoofer in the footwell gives the car away as a stereo ad, but the dual infotainment screens are integrated really nicely in the vehicle's factory dashboard. Thick, juicy leather is all over the place inside and makes the car supremely comfortable to cruise in.

Thanks to the tireless efforts of Clarion's PR firm, just about every automotive writer you know has had a drive in this thing. As a result, I'm pretty sure this is the most famous first-gen NSX, with the possible exception of the one that roosted Samuel L. Jackson and John Travolta in Pulp Fiction.

After driving the thing myself on Malibu's mountain roads and briefly at the Streets Of Willow track, I told you it was the "anti-tuner tuner car" because I thought its modifications, both aesthetic and architectural, were baked into the car so beautifully that it felt like a truly cohesive machine. I think that's pretty high praise to heap on a car revived with aftermarket parts.
Auto auction house Barrett Jackson is selling the vehicle this Friday, October 20, at about 3:30 p.m. local time in Las Vegas. BJ reports that 100 percent of the hammer price will benefit the American Red Cross.

While this might not be the most historically significant NSX you could have, it's definitely one you could drive the wheels off and enjoy immensely. If you've got access to a whole bunch of money you want to turn into a sweet car for a good cause, this is a damn decent way to do it. Bid from wherever online if you have the means.