For me it started with the wooden steering wheel. Something about that lacquer, smooth and grippy at the same time. It dug up old memories of a pool cue, from this time I was just out adolescence, hanging with my friends at a grown-up bar, trying to get some girl's attention. That's what it does. It feels like the best part of a bygone era, like pure nostalgia and positivity.

This 1974 BMW 2002 was parked outside my Culver City bunker panting like a puppy, and I couldn't wait to play with it. I even wore my grease-stained Carhartts for the occasion.
All my experience with cars from this era involves oil leaks and quirks; the last 2002 I drove had to be started with a cheese knife instead of a key. This particular car was unmistakably old, but restored far past its best day even the year it was built.

As the door pivoted open on perfectly-greased hinges I realized that the seats, beautifully recovered in a lemon-sorbet light cream, were no place for my pre-soiled garage pants. After changing into something laundered, I started to get in touch with the car's personality.
G/O Media may get a commission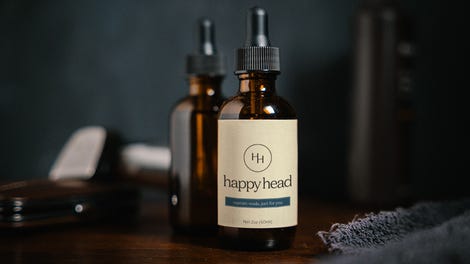 As I eased off the curb, all my favorite memories of the 1970s sporty shitheaps I grew up with—my dad's a big vintage roadster fan with a small budget—started rushing back.
Moving the massive steering wheel was like opening a bank vault. Working clutch pedal and shift-throw felt like being in a workout video.
But this isn't an enthusiast's car because of gut-sucking performance (though it's not slow) or razor-sharp handling (though it's plenty responsive).
This 2002 is fun because of a complete absence of mundanity.
We rode through Beverly Hills dodging double-parked supercars and pedestrians in ridiculous shoes, neither of which us distracting enough to pull the driver's attention from controlling this car.
It isn't hard to drive. It simply must be driven. Even slowly I discovered, as the nuances of its steering weight and the clutch's long friction zone became familiar between 1 and 10 MPH.
By the time we emerged from that Hunger Games horror show the Bimmer and I were on great terms. So when the road opened up, we took our relationship to the next level.
Dropping a gear and plunged snout-first up Coldwater Canyon was as refreshing as the road's name sounds, even though it's just another pothole'd strip of tar through SoCal suburbia. But it is curvy and the stakes of these streets are even higher on tiny wheels with tight suspension; those potholes become slalom poles.
Finally, the engine sang. Not with the violent fire-breath of a Ferrari, the grumble of an American V8 or amplified whimper of a poorly tuned Civic, just a declaration of presence on top of a deeply satisfying experience surging through one bend after another and... hey look at that, we're not even breaking the speed limit.
---
We've all heard "never meet your heroes," right? Hard not to think about that the first time you drive something like a BMW 2002.

It's an archetypal cool car because it makes a statement of superiority without being in your face about it. Universally appreciable. Attainable, yet aspirational.

"2002" stands for "two thousand cubic centimeters of displacement, two door body" but the back seat is big enough for this car to be considered one of the industry's elemental modern sport sedans.
"How could it possibly keep up with so many generations of hype?" I wondered, foolishly.
And that's exactly why Clarion picked this car as base for their first project in its "Builds" series.

Clarion is a car audio company that does most of their business selling unbranded bits to OEMs. For example, the stock stereo on your new F-150 might be made by them. Now the company is trying to revive consumer interest in its aftermarket offerings, and reviving a bunch of classic cars to auction off for charity and publicity. This 1974 BMW 2002 kicked off the series, with a 1991 Acura NSX in the pipeline to be completed next.

The idea, naturally, is to associate the brand with automotive icons.
The car was revived by an outfit called Coupe King, which specializes in beautifying old Bimmers out here in Los Angeles. It's a father-and-son workshop specializing in unique machines. They're a "by appointment only" kind of arrangement, picking projects carefully.
This isn't a purist's "back to stock" restoration, but it is a complete teardown. And a lot of personality was injected into it along the way.
The build feels close to the car's original intentions, with a few modernish accentuations of its best qualities. Wheels are period-correct, but the tires are fresh and sticky. Engine's still carbureted, but with a pair of Weber DCOE 40s and a one-off K&N air filter. Manual transmission, of course, but the standard four-speed was exchanged for a five-speed lifted out of a slightly newer (E21) BMW 3 Series.
As a result the car's a little more engaging than it might have been from the factory, while thankfully stopping well-short of "Fast & Furious prop-car."
The whole package is not quite as brightly polished as one of Jonathan Ward's artisanal window cracks, but it's clean and cohesive.
You can admire the car from any distance, but closer is best.
The first thing you notice about a 2002 in person is how small it doesn't look.

From photos alone, you'd be forgiven for thinking this car was close to original-Mini proportions. But at a little less than 14 feet in length, even the spiritual-successor current BMW M2 is only ten inches longer. (A real Mini is right around ten feet tip-to-tail.)
The tall windshield gives the car a proud posture that's also functional; the interior had much more elbow-swinging room than I expected.
Details inside are all smooth and simple, even with Clarion double-DIN infotainment screen feeding beats to two massive subwoofers in the trunk.
I will give the company credit for a tidy audio installation all around, but the screen really clashes with an otherwise consistent retro vibe.
And at least when you run out of gas you can just turn up some relaxing tunes and use these cannons as propulsion.
Kidding, of course. The star adornments in this interior are the Nardi steering wheel and shift knob.

That three-spoke design is almost as famous as the 2002 itself, and makes a perfect centerpiece here.
Enrico Nardi was Italian engineer, moderately successful race car driver and eventual workshop owner. In the 1950's he started turning out the African mahogany helm that would become his most recognizable legacy.
Today you can get a Nardi wheel in pretty much any size or color you want, but the traditional lacquered wood in an enormous radius is the Converse All-Star of steering wheels.
It's thin but robust, and a fair match for a car without power steering. And if you're working it in this 2002, you'll get plenty of opportunities to tug hard. Even at a slim 2,300 pounds the BMW's steering takes decisive input.
As for the shift knob, it feels good to touch because it has to. The engine reportedly puts about 160 horsepower to the wheels, but you'll need to keep it at a rolling boil to gather up that grunt.
That means a lot of shifting, and the best part of that experience is the knob itself. The gearbox is compliant but I can't call it sharp. Unlike the steering wheel, it responds best to a subtle touch. Gears aren't pulled in with a satisfying snick; they just sort of roll from one into the next.
This car's happy place is a moderate canyon road with turns that to get you into the seat bolsters a bit, and enough grade to keep you on the throttle throughout. A tiny little polished Magnaflow exhaust sings like a wet far through a chrome vuvuzela, endearingly of course, as the car charges chest-first through one beautiful backdrop after another.
With aggressive tires, upgraded suspension and urethane bushings I expected a harsh ride. But the car had a very comfortable squat to it with a nice balance though corners. I wouldn't call it flat, but you're in a car like this to feel the road anyway, aren't you?
When it's time to stop big Wilwood brake calipers grip the discs with kung-fu ferocity, reeling the car back disconcertingly quickly. Effective, but a little too much so for my driving style.

Better too strong than soft, but if you're used to driving a '70s car done on a lower-budget "restoration" you might accidentally plant your face in that lovely steering wheel when you go to stop.
The BMW 2002 has been one of your favorites since you knew how to recognize cars. I know that because it's one of mine, and every time I tell somebody I hear "me too!"
It's a whole lot of "just right" rolled into one perfectly-sized package, and Clarion's done a great job of pushing just the right buttons to make this particular example unique without loosening anything that made it great to begin with.
Images via Clarion, the Andrew Collins/Jalopnik
---
Contact the author at andrew@jalopnik.com.