An OG Acura NSX is always exciting. A modified NSX is intriguing. An NSX with an engine swap, custom colors and a freaking supercharger seems like tuner heaven. This NSX doesn't feel like the modified Hondas I grew up with, though. It's an old car, but it's repping a new way to be for import tuners.

(Full Disclosure: In-car entertainment outfit Clarion and video production company Donut Media rented the Streets Of Willow Springs track for a day to film some cars. They were kind enough to let us take a few laps.)
I got my driver's license in 2004. Internet forums were thriving, import tuner cars were still hot, Sport Compact Car was the magazine to read, and everything my friends and I knew about what made a car cool we learned from The Fast And The Furious.
G/O Media may get a commission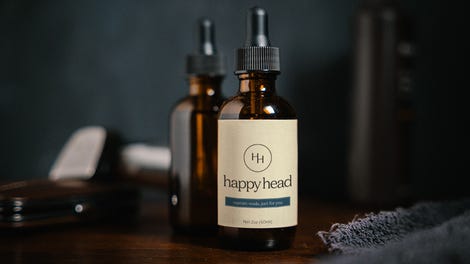 I aspired to own an Integra Type-R though I could only afford an Integra LS, but you best believe my entire town was still subjected to the full sonic fury of its 1.8-liter non-VTEC engine through my A'PEXi N1 exhaust that was roughly the diameter of a trash can. It was the sole modification I bought, after extensive research, limited to one search parameter: "What's the biggest muffler on the market?"
Yes, I was an asshole as a neighbor and as an automotive engineer, a complete idiot. But let's be real, I was a product of a brash and goofy car culture. Remember those wings? The neon? The subwoofers so loud they could double as propulsion systems? Yet more neon?
That incarnation of the import tuner scene has died, and I don't miss it. You might argue it's been replaced with "stance," but modifying Japanese cars for performance—and not just looks—has mercifully taken a different tack these days. It's a lot cleaner. And classier. And Clarion's bright-blue NSX is exactly what I'm talking about here.
This NSX was built for Clarion by the Honda-Acura master tuners at AutoWave in Orange County, California. The outfit specializes in dialing-in NSXs, S2000s and Honda-powered race cars but has been known to turn wrenches on everything from sand cars to Porsches.
The origin story of this particularly excellent NSX is simple, but inspiring; the thing was just wasting away under the sun with flat tires and 200,000 miles on its odometer when Clarion collected it. But the body was straight, and most importantly, intact.
Once the aluminum shell of an NSX is damaged, resurrection costs can quickly creep pass the value of the vehicle. And of course, that can be a kiss of death. But this one wasn't bent, and now look at it.
Clarion's NSX was stripped down to its bones and repainted in this beautiful blue. Then the car is re-powered with a 3.2-liter C32B VTEC V6 and connected to a six-speed manual, both out of younger donor cars. That engine was tuned to take boost and slapped with a CT Engineering supercharger that, according to the car's custodians, bumps the output to 403 horsepower at a screaming 7,700 RPM.
The car weighs in at 3,200 pounds, rolling on Rays Engineering Volk ZE40 wheels and suspended by KW coilovers.

Inside, almost everything's been re-wrapped in cushy caramel-colored leather. Besides the subwoofer farting right in the passenger's footwell and a prominent screen in the center console, the interior is actually pretty reserved for a car designed to hype an electronics company.
On California's canyon roads, this NSX feels scalpel-sharp and buttoned-down. Power comes on steadily from just about anywhere in the rev range, I guess we can thank the supercharger for that, but it's manageable and consistent all the way up to 7,000 RPM and above.
Honda's famous for making small engines with stupidly impressive volumetric efficiency. Or at least it was, about a decade ago, when the original NSX would have been in its prime and Backstreet Boy-looking toolbags like me were learning how to talk shit online and trying to figure out how to fit fighter-jet exhaust systems on Honda Civics.
But seriously, the then-fabled B-Series four-cylinder engines in Civics and Integras were shrieking out 100 horsepower per liter of displacement, and the S2000 was doing the same with an even bigger engine. That's still impressive by modern standards. It's no wonder people wanted to race these things.
Those engines had incredible output claims relative to their size, but they needed to be flogged right up to absurdly high redlines to make the horsepower figures advertised on the box.

My point is, back in my day, you had to rev your Honda so hard it was pretty much impersonating a motorcycle to make it move quickly. Once these cars were fitted with short-ram intakes and big exhausts, the noise was so tremendous you'd think a space shuttle was taking off while they were merging onto the highway. And if you've ever driven one of these cars, you'll probably remember that there was a lot more theatrics than thrust happening. A 1.8-liter engine making 180 horsepower is impressive, but your dad still had more juice in his luxury sedan.
This NSX just churns and burns, smoothly, steadily, from a slow roll right up to almost 8,000 RPM while pulling you calmly toward competitive speeds. It's actually fast, and instead of screaming, it asserts itself politely through two polished AEM pipes that occasionally spit fire.
There's still a little drama left. It is still a hot rod, after all.
At street speeds, even pushing what's socially acceptable on public roads, this car doesn't feel anywhere near its traction limits. The driving experience oozes confidence through corners. Good thing too, because everywhere we drove this thing we had every iPhone within eyeshot trained on us and recording. In car-crazy southern California, a clean NSX draws more attention than some modern supercars.
That might make you a little self-conscious in this NSX's cockpit, the inherent tightness of which is exacerbated by oddly high-riding seats and a steering wheel that's as girthy as the rigging on an ocean liner.
The extreme softness of those surfaces makes the car comfortable for hours of cruising, but it also means the cabin's cinched a little tight for somebody who stands up at about six feet tall.

Unfortunately, the ergonomic situation kept me from completely melting into this car in a couple quick track laps. That said, the Clarion NSX was so flat and well-balanced with such an easy and linear power curve that it's almost like driving a video game. And I mean an easy one like Need For Speed, not that technical Gran Turismo nonsense.
The car is quick but gentle. It feels fast but wholly undramatic. Almost clinical, with a nicely crackling exhaust note that actually seemed conservative for tuner car standards.
And that, really, is what makes this NSX so interesting. It's built like a tuner car, has a shopping list of aftermarket parts, runs a different color swatch, engine, transmission and wheels than it left the factory with, but it's cool and cohesive. It feels like a well-organized and complete machine, even though it's obviously distinctive.

Despite the giant subwoofer sitting where your passenger might put their purse, this NSX is a lot more low-key than the neon-lit and loud-piped tuner cars I grew up lusting after.
If this is where the Honda-Acura scene is headed now, bring on the new import tuner renaissance.