This is the first heritage edition of the new new Ford GT, and it pays tribute to the black-over-gold original Ford GT40 that came 1-2-3 in the 1966 24 Hours of Le Mans. It's a bit of a snub, if you think about it.
Before I go into the whole history subbing thing, let me tell you that this is a new appearance package for the new Ford GT. It comes in either matte or gloss black, with silver stripes and satin gold wheels.

It's a throwback to the car that officially won the 1966 24 Hours of Le Mans, the first overall Le Mans win for Ford and their then-troubled GT program, starting the legend that lives on today.

G/O Media may get a commission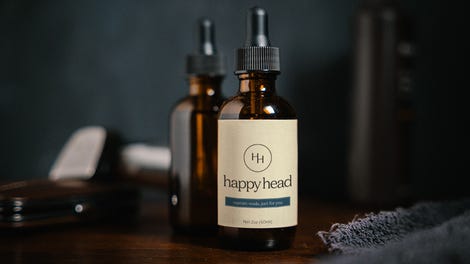 It's a pretty car, no doubt about it.

But.

The new Ford GT just won its class at Le Mans this year with a first, third, and fourth place finish over a Ferrari 488.

But I guess just getting a class win isn't enough to deserve a heritage edition tribute, Ford. Only a 1-2-3 finish overall gets your attention.
That's, fine. It's not too much of a snub to honor a 50-year-old win as opposed to a week-old one.
But it's also a bit of a snub because it honors the #2 car of Chris Amon and Bruce McLaren. If you know your Ford GT history you'll know that this car only came in first because of how French officials classified the top three cars that Ford oriented into their classic photo finish. The win really belonged to longtime development driver Ken Miles in the #1 car, as we explained a while back.
The MkII scored Ford its first Le Mans 1-2-3 victory, but happiness was overshadowed. Bruce McLaren and Chris Amon were so close to the leading car driven by Ken Miles and Denny Hulme that Ford asked them to play it safe and cross the finish line at the same time instead of crashing into each other. But since the McLaren car started 18 meters behind Miles's GT40, it would have covered more distance, making the photo finish useless. Since Miles was very dedicated to the program, he felt so bad about Ford's decision that he slowed down just before the finish. He died two month later while testing the experimental "J-car" which later become the MkIV.

Nothing is deserved in sports, but Ken Miles gave his life to the Ford GT40, led the '66 race, and lost for a photo op, which still kind of sucks.
So this new Heritage Edition not only snubs Ford's most recent win, but it also once more reminds us of how the very dedicated and nearly-legendary Ken Miles got beat.
At least the back and gold looks good.