Eighteen months ago the automotive world was filled with skepticism over rumors that Ford would resurrect the legendary Ford GT, let alone take it racing. It's now June 2016 and that car is not only very real, one of them just beat Ferrari to win its class in the the 24 Hours of Le Mans 50 years after the original GT40s did the same.
This Le Mans may have ended in total heartbreak for Toyota, but it was a great day for America. (And the very international team of drivers.)

The No. 68 GT driven by Dirk Müller took the checkered flag in the LM GTE Pro class, besting the second-place Risi Competizione Ferrari 488 GTE. It finished 18th overall. The No. 69 and No. 66 GTs finished third and fourth in their class, respectively.
Granted, it wasn't all sunshine and rainbows for the Ford Chip Ganassi Racing team. The fourth car, the No. 67 GT, suffered from gearbox issues early on and then crashed into a tire wall at Mulsanne Corner.
G/O Media may get a commission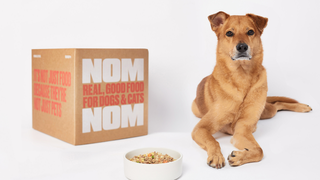 And there's no doubt critics will also say the GT benefitted from sandbagging before the race, or because the ACO wouldn't allow the Corvettes and 911s to be fast enough. But a win's a win at the end of the day.
It's still an incredible finish for a car in its inaugural race season—and another historic moment for Ford. With an all-new twin-turbo V6 engine attached to an all-new car—making it a very different GT than its predecessors—the car could have easily struggled through its first outing. Instead, it and the team did exactly what Ford said it would do: kick ass for America.