Having the history's largest repository of information at your fingertips you'd think would transform you into some enlightened, ideal human. Not me. Mostly for me it's meant that I can learn about weird cars I never knew about. And so I have. If you're not familiar with Fageol, I'm honored to introduce you. You'll be pleased.
Faegol is the name shared by two brothers, Frank and William, and a bus company. The bus company was the first, in 1921, to build a bus from scratch, not modifying an existing platform. The company was very innovative, and produced some very novel designs for buses and trucks. In 1927, the brothers left to form a new company, Fageol Twin-Coach, which was based on William Fageol's big, patented idea: stick two engines in everything.
William Fageol's twin-engine designs were used on large city buses and trucks, and for the kinds of vehicles they were building, made a lot of sense. If you're working with a big box, sometimes it's easier and better on weight distribution and space utilization to stick an engine in the middle and at one of the ends for more power instead of putting one huge one in one spot. This gets you the power you need, and adds a nice redundancy if anything goes wrong with one of the engines.
G/O Media may get a commission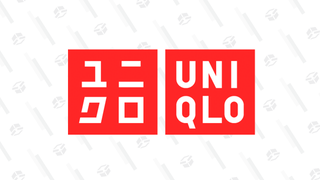 Year-round basics
Uniqlo Summer Sale
It was one of their twin-engine trucks that caught my eye in the first place:
That's a 1950 Fageol TC Cargoliner. I think this is a fascinating truck — it's like a modern truck trailer integrated with a drivetrain and controls. It seems like the most straightforward, almost comically rational approach to a truck — it almost looks like a cartoon — and it's full of interesting details.
Look how it's a dually up front as well as in the rear. There's a whole steering bogey/subassembly up there, and the front bumper moves with the steered wheels. Since this one is even twin-engined, one engine is up front in the cabin, between the driver and passenger (and making a pretty neat and probably well-heated table), and one mounted midships under the cargo area.
Since this is from 1950, I don't think safety was too big an issue for anyone, which is why there's no bulkhead between the cargo area and the pulp-sci-fi-looking rocket cockpit. One good emergency stop and the driver and passenger would get nice and buried by an unsecured load of transistor radios or bags of dogfood.
This strangely retro-futuristic truck design is what started me down the Fageol path, and it led to some absolutely fascinating (and some even twin-engined) places that made me realize William Fageol is an unusung hero of bonkers sports cars.
Yes, sports cars. See, while Fageol's day job was making huge wheeled boxes to transport people and stuff, like so many innate gearheads he just wanted to make fast, stupid cars. Unlike so many of us with that same desire, he and his brother had a whole factory to play in. Let's just look at some of this family's madly wonderful experiments.
One of the early experiments is the Fageol Supersonic, from 1939. It started out as a land speed record car built by Thorne Engineering in Burbank, Ca. The project was abandoned, and the Fageol brothers bought the car.
Ironically, this one started with two Miller engines, to be replaced by one Fageol six-cylinder bus engine. This is essentially the only time William Fageol went against his dual-engine fetish. The car was given an advanced, streamlined aluminum body, and Fageol worked with Hudson to finish the car as a sort of advanced-idea demonstrator/concept vehicle.
Fageol really got going with his Twin-Coach Special, Lou Fageol's (Frank Fageol's son, and a devout of his uncle's twin-engine doctrine) entry to the 1946 Indy 500. It used and old Miller front-wheel drive car as a base, but added a 2nd engine at the rear, making an AWD racer all the way back in 1946. The engines were 1.5L Offy engines, and were supercharged.
Here's how it fared:
Although it outweighed the competition, the Twin Coach concept centered around the perfect traction, gained by four-wheel drive and perfect weight distribution. The theory was validated by practice when Paul Russo qualified on the front row of the grid, taking second place with an average of 126.183mph. Russo raved about the car's stability, as did its designer Paul Weirick and Lou Fageol himself, who both did practice laps in the car.

It was less lucky in the race, however, perhaps having taken over some of the Miller luck. Running near the front on lap 16 Russo hit a patch of oil possibly left behind by an Alfa Romeo and slid into the wall. He was carried away with a broken leg, and the Fageol Twin Coach Special wasn't seen again.
Promising, but some bad luck there. That didn't stop old Louie F. This other twin-engine car may be my favorite of all, thanks to the combination of air-cooling and seer bonkers: the 1952 Twin-Porsche.
As the name suggests, the Twin-Porsche was powered by a pair of 1500cc flat-fours from the Porsche 356. Built in the Fageol bus factory, the car used a custom box-frame chassis but retained the 356's suspension. One engine drove the rear wheels, one drove the front via a CV-joint setup using a modified Porsche transaxle housing.
A book also describes a novel one-pedal brake/throttle setup for better heel-toe shifting:
The pedal was designed as a swing mechanism. To apply the brake, Fageol would depress the pedal; to accelerate, he would simply roll his foot.
So, I think it's like a normally hinged pedal, but with a pivot for the throttle?
Even better, in an effort to get even more power out of the Porsche engines, Fageol, after a lot of experimentation, settled on using superchargers driven by not a belt from the engine, but by their own goddamn chainsaw engines. So, we've really got four engines going on here — two flat-fours from Porsche, and a pair of chainsaw supercharger engines that could be started at will via pull-cords from the cockpit.
I'll give you a moment to wipe the residual badass off your shirt.
The car did quite well in the 1953-1954 season, racing all over the US, getting decent finishes against much beefier rivals at various tracks, though it had its share of mechanical problems. It finally met its end in an ironic twin-crash, where it lost control and flipped off the track at Pebble Beach. While it was sitting on its roof, another competitor lost control and crashed into it, destroying it. Luckily, Fageol only had minor injuries.
There was an earlier Fageol Twin-Porsche, this one with a more conventional-appearing body based off a standard 356 body with a Packard grille. I haven't found as much information about this car, but based on the quite refined look of the body, I can't help but wonder if this one was intended as a prototype for a possible specialty production vehicle. The information isn't entirely clear, and this one may have been raced as well, but the 1953-1954 second one seems to have been used more extensively in competition.
Things get a little muddy here — Fageol seems to at the very least inspired a 1966 Indy car that used a pair of Porsche 911 engines. The car was run by Albert Stein, and ex-midget racer who saw a lot of potential in the low center of gravity, no cooling fluid plumbing, and light weight of the 911's engine. He was able to get three of them cheaply from Europe, and put a pair of them, mated to a pair of Lancia gearboxes, in his car.
It didn't really turn out so well, though:
Experienced, but not necessarily qualified, driver Bill Cheesbourg, was elected to drive the car at the Speedway. Cheesbourg had participated in every Indy 500 for the preceding 9 years, yet had only qualified for the 33 car field six times, and four of those occasions he started on the last row. While Cheesbourg had finished in the top ten in 1958, this was a minor victory, as it was predominately down to the attrition rate in the remainder of the field.

During qualifying for the race, Bill was able to foot the car around the course at an average speed of 149 miles per hour. He tried a number of times, yet was not able to go any faster. On scene reports suggest that most of the qualifying session was spent fiddling with the car, attempting to make things work as they should. It was evident that the car was not as quick as they had hoped, and as last gasp effort to turn up the wick didn't pan out. The team would not make the "big show", failing to make the final row by nearly 10 miles per hour. The car, according to Cheesbourg, was lacking predominately in power, as he claimed he could drive with his accelerator pedal flat through all four of Indianapolis' famous ninety-degree corners. Carrying momentum was not the problem, gaining speed on the long straights, however, was.
Stein was convinced if Porsche had let him use 911S camshafts he could have had the power he needed, but Porsche just wasn't willing to sell them to someone they, frankly, probably thought was a loon. That's a shame.
We don't haven't seen many twin-engined anythings in a long time, even in the big city buses that gave the Fageol family their start. But Tesla did just release their Model S P85D, and that thing has twin engines — well, twin electric motors, but still.
So maybe, just maybe, old Bill Fageol will be vindicated after all.