The Geneva Motor Show, nestled in the heart of continental Europe, tries its hardest to advertise a sense of class and refinement. It largely succeeds, with only a few bits of genuine weirdness thrown into the mix. The booth professionals matched the show to a T.
The man behind the lens is Jalopnik's new friend, Guillaume P. Boppe. He has been covering the Geneva Motor Show on his Flickr page, making pictures available to us that are seriously better than anything available from the Associated Press.
Moreover, these few dozen ladies are but a small fraction of the hundreds of booth professionals he has on his Flickr page, which we encourage you to check out.
Photo Credit: (c) Guillaume P. Boppe/ Flickr
G/O Media may get a commission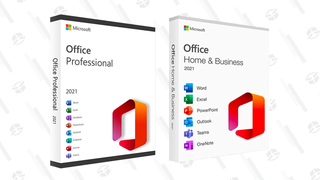 95% off
Cyber Monday - Lowest Price Ever - Microsoft Office Lifetime License

Photo Credit: (c) Guillaume P. Boppe / Flickr


Photo Credit: (c) Guillaume P. Boppe / Flickr


Photo Credit: (c) Guillaume P. Boppe / Flickr


Photo Credit: (c) Guillaume P. Boppe / Flickr


Photo Credit: (c) Guillaume P. Boppe / Flickr


Photo Credit: (c) Guillaume P. Boppe / Flickr


Photo Credit: (c) Guillaume P. Boppe / Flickr


Photo Credit: (c) Guillaume P. Boppe / Flickr


Photo Credit: (c) Guillaume P. Boppe / Flickr


Photo Credit: (c) Guillaume P. Boppe / Flickr


Photo Credit: (c) Guillaume P. Boppe / Flickr


Photo Credit: (c) Guillaume P. Boppe / Flickr


Photo Credit: (c) Guillaume P. Boppe / Flickr


Photo Credit: (c) Guillaume P. Boppe / Flickr


Photo Credit: (c) Guillaume P. Boppe / Flickr


Photo Credit: (c) Guillaume P. Boppe / Flickr


Photo Credit: (c) Guillaume P. Boppe / Flickr


Photo Credit: (c) Guillaume P. Boppe / Flickr


Photo Credit: (c) Guillaume P. Boppe / Flickr


Photo Credit: (c) Guillaume P. Boppe / Flickr


Photo Credit: (c) Guillaume P. Boppe / Flickr


Photo Credit: (c) Guillaume P. Boppe / Flickr


Photo Credit: (c) Guillaume P. Boppe / Flickr


Photo Credit: (c) Guillaume P. Boppe / Flickr


Photo Credit: (c) Guillaume P. Boppe / Flickr


Photo Credit: (c) Guillaume P. Boppe / Flickr


Photo Credit: (c) Guillaume P. Boppe / Flickr


Photo Credit: (c) Guillaume P. Boppe / Flickr


Photo Credit: (c) Guillaume P. Boppe / Flickr


Photo Credit: (c) Guillaume P. Boppe / Flickr


Photo Credit: (c) Guillaume P. Boppe / Flickr


Photo Credit: (c) Guillaume P. Boppe / Flickr