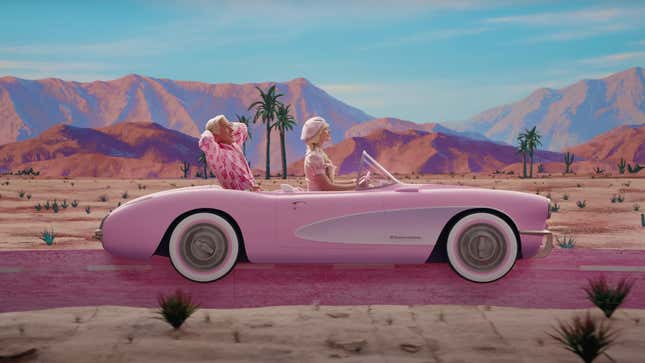 Disclaimer: This piece was written during the 2023 WGA and SAG-AFTRA strikes. Without the labor of the writers and actors currently on strike, the movie being covered here wouldn't exist.

I'll get this right out of the way: I loved Barbie. It made for an incredibly fun moviegoing experience mixed with a really wonderful message. I won't say too much else about the movie's plot, since it was just released to theaters and many of you probably haven't seen it yet!
Anyway, while I did really enjoy Barbie, I couldn't help but notice the intense and in-your-face product placement of General Motors vehicles. Most folks seeing the movie probably won't think much of it, but we're different. We're car people. We notice this sort of stuff, and it was honestly a bit distracting for me.
There are no fewer than five General Motors products (and the goddamn logo) featured prominently throughout the movie.
That being said, I will give GM some credit for a couple things. First of all, their vehicles aren't just for the good guys. The bad guys drive 'em too. We also get to see GM poke fun at itself for the perception of some of it's cars, but more on that later.
For now, why don't we take a look at how Barbie may be the best GM commercial of all time. Before we go any further, I should probably let you know there are some light Barbie spoilers in this article.