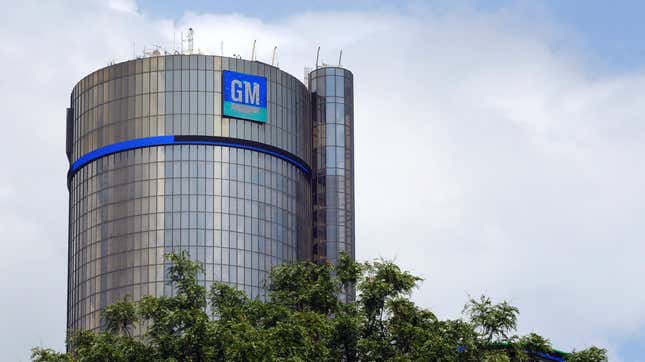 Drivers interested in a new electric vehicle from Chevrolet, Cadillac, Hummer or Buick might have to rely solely on the built-in infotainment system developed in collaboration with Google. According to Reuters, General Motors is planning to phase out Apple CarPlay and Android Auto in its future electric vehicles. GM has confirmed the decision to Jalopnik. The phase-out will allow GM's new Ultifi software platform to have more control from live charging station availability and traffic information to data-gathering and potential subscriptions.
The All-Electric Ram 1500 Rev Looks Great and Makes a Ton of Sense
In case you missed it:
The 2024 Chevy Blazer EV will be the first GM electric vehicle not to include Apple CarPlay or Android Auto. Both systems project a smartphone screen onto the vehicle's digital display. The systems are so widely popular that they have become almost universal on new cars. Apple told CNBC that 79 percent of Americans "would only buy a car if it supported CarPlay." The decision would significantly reduce Apple's presence in the automotive sector while providing a direct boost to Google.
GM has told Jalopnik that several 2024 models will retain Apple CarPlay and Android Auto capabilities. Those models are the 2024 GMC Hummer EV, the 2024 Cadillac Lyriq, the 2024 Chevy Silverado EV and the 2024 Chevrolet Bolt. Also, ICE vehicles are not impacted by the decision.

Since 2019, GM has been collaborating with Google to develop infotainment systems that are more integrated with the vehicle's operational systems, like Super Cruise. Mike Himche, GM's executive director of digital cockpit experience, said in an interview with Reuters, "We have a lot of new driver assistance features coming that are more tightly coupled with navigation. We don't want to design these features in a way that are dependent on person having a cellphone."
While abandoning smartphone mirrors will allow GM to create a better driver experience, the automaker would also have an avenue to introduce more subscriptions to its vehicle line-up. The new software platform will integrate new connectivity feature more seamlessly into driving, but GM has made it clear that it seems subscriptions are a real method of increasing revenue.