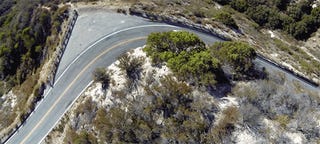 Well, it still is. Now, the only question is which ex-Group B homologation special would you like to take out for a Sunday drive?
The Audi Quattro Turbo Coupe is probably the more reliable of the two. It's also the car that changed rallying forever with its clever all-wheel drive system and helped turning Audi into the engineering powerhouse it is today.
And if you happen to own one that was shipped to California when new, the most annoying problem you will have with it is that the power windows have their own will. Nothing beats the wonders of eighties electronics, even if the system was made by Bosch instead of Lucas.
It's time for a new one Audi...