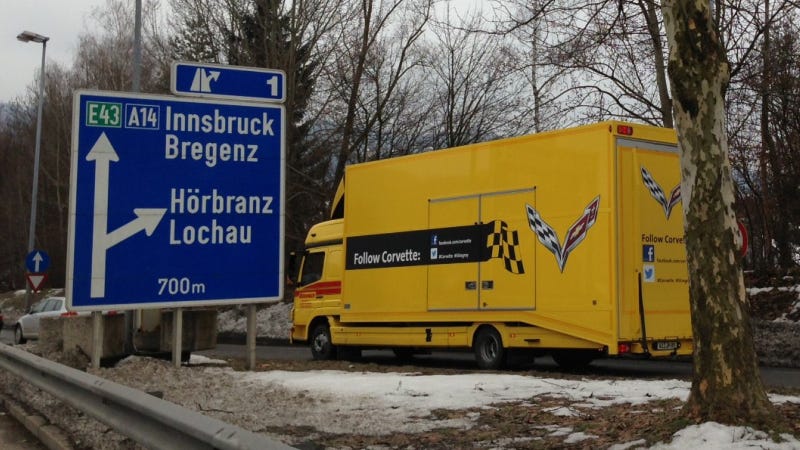 Attention, people of Europe! See the big yellow truck in that photo? The 2014 Corvette Convertible is inside, and it's on its way to the Geneva Motor Show.
That's what Chevrolet Europe says on their Facebook page, at least. This is most likely the same yellow truck we saw the concealed 'vert 'Vette in yesterday.
If any of you folks see this truck or its contents running around the Old World over the next few days, feel free to send us some photos at tips at jalopnik dot com. We've also heard the car will be at Munich's "Zirkus Krone" sometime today, so keep an eye out for it there.
Hat tip to Road & Track!