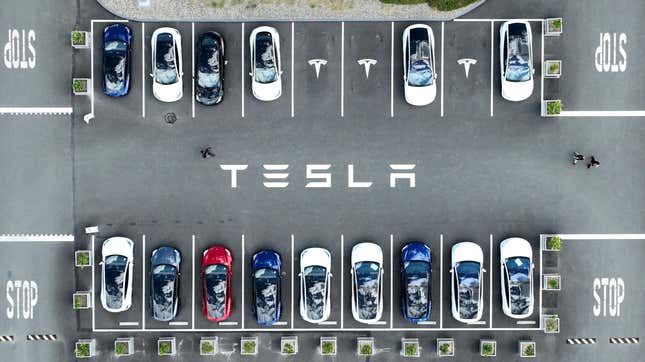 Tesla is reportedly being sued by some of its own customers, who are claiming the automaker has monopolized replacement parts and maintenance services. That, in turn, has led to customers paying high prices and has made them deal with exorbitantly long wait times for repairs, the suit says.
Tesla's Model Y is The Most American-Made Car
In case you missed it:
According to Bloomberg, the proposed class action suit was filed on March 14th in federal court in San Francisco (the Northern District of California). The woman the lawsuit was filed on behalf of, Virginia M. Lambrix, is a Model S owner. The suit says owners of internal combustion vehicles have a plethora of options for both maintenance and repairs. On top of that, she says owners can do the work themselves. That's only half of the equation though. Lambrix also says those repairs can be done with parts either from the vehicle's manufacturer or by third-party parts companies.
Meanwhile, Tesla owners reportedly have to deal with only one option when it comes to parts and repairs. The suit says owners can only get their vehicles serviced or fixed by either Tesla itself or a network of Tesla-approved service centers that only use Tesla-made parts.
The suit asserts that the Austin, Texas-based automaker is violating federal antitrust laws. Lambrix reportedly says that these limiting factors are due to Tesla leveraging its own market power to keep repair and maintenance services in-house.
Bloomberg reports that, according to the complaint, Tesla has caused owners of its cars "to suffer lengthy delays in repairing or maintaining their electric vehicles, only to pay supracompetitive prices for those parts and repairs once they are finally provided."
According to Bloomberg, Tesla reportedly made $6.09 billion off of services and other automotive revenue last year. That includes paid use of its Supercharger network, insurance services, and merchandise sales.
Jalopnik would reach out to Tesla for comment, but its PR phone number just asks if our vehicle warranty is out of date.