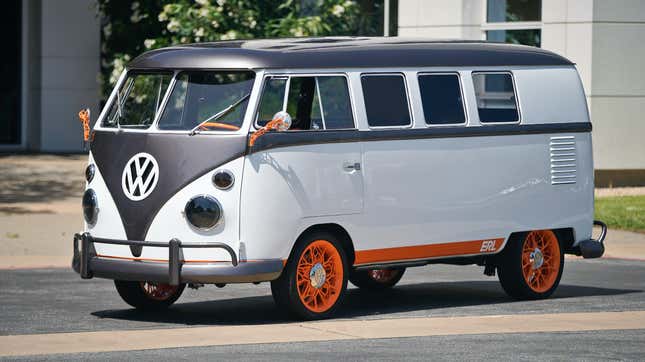 Nat is now the Car Dad that is helping his daughter find her first ride. The key requirement is that it has to have three pedals, and —of course — be reasonably safe for a teenage driver. With a budget of up to $15,000 what car should they buy?
(Welcome back to What Car Should You Buy? Where we give real people real advice about buying cars. Do you want us to help you find a car? Submit your story on our form.)
Here is the scenario:
Buying a first car for my daughter. It'll be used mainly for getting her and her brother crosstown to school. She'll drive it through high school and then either take it to college or pass it down to her brother. What makes this one tricky is that it must be a manual transmission. She needs to learn to drive stick, plus then her friends can't borrow her car. Safe and good for a novice driver would be nice as well. Some room to carry junk would be good, should be able to handle inclement weather with snow tires.

My daughter has been obsessed with VW microbuses since she was 5. Loves the way they look and the idea of having a space of her own. I prefer wagons, Subarus mostly with the odd Volvo thrown in, and small pickup trucks, especially the older Rangers and Toyotas. Her mom says to get her an old, manual Outback and be done with it. We are open to some ideas. We have a budget up to $15,000.
Quick Facts:
Budget: up to $15,000
Location: Denver, CO
Daily Driver: Yes
Wants: Manual, safe, some cargo space
Doesn't want: Something too sporty
Expert 1: Tom McParland: A Manual Van It Is!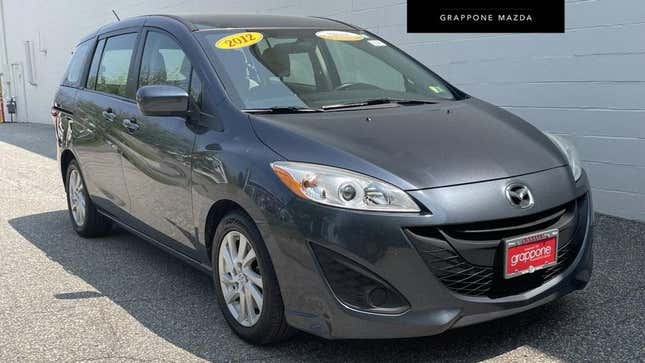 In this market, a $15,000 car for a teen isn't nearly as easy as it used to be. Now you add in the manual requirement, and it certainly gets a bit trickier. Despite the kiddo's preference for the Microbus, you definitely want to get her in something with more modern safety features. Most three-pedal cars in this price range are going to be in that compact zone, but if you are willing to ship something, there is an interesting alternative.
The Mazda5 van did have the option of a manual transmission, and while it's a bit rare, this could be the happy medium between a "cool van" and a modern manual car. The Mazda5 offers a lot of space while still being fairly easy to maneuver, and should make for a great vehicle to lug all her stuff to college.
There are fewer than a dozen of these manual Mazda5s in the entire country. You can score a local one for cheap, but it seems like this example has seen better days. Or you can ship one from New England that is a bit newer with reasonable miles. Though I would certainly suggest a pre-purchase inspection to check for any rust on the frame.
Expert 2: Collin Woodard - Your Wife Knows What's Up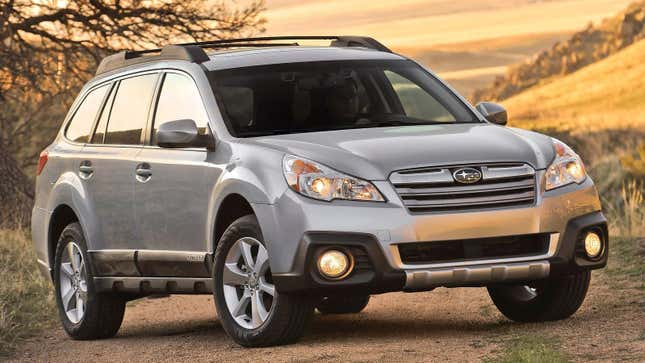 Nat, is your car a manual? Because if it is, I say just give it to your daughter and spend that $15,000 on yourself. If it's safe enough for you, it should be safe enough for her, right? Then you'll be free to buy this sweet 2007 Acura TL Type S that I found nearby. That design has aged so well, how could you not?
But if you simply must buy your daughter a car, please don't get her an old Volkswagen. Since you're concerned about safety, I assume that's not your plan, but it needs to be said anyway. Maybe one day she'll be able to afford an ID.Buzz, but for now, she needs something less expensive. And personally, I think your wife is right on this one.
Here's a 90,000-mile 2014 Subaru Outback near you that's within your budget and has a stick. It's got plenty of space for stuff, isn't particularly sporty and her friends won't be able to borrow it. Unless she teaches said friends how to drive stick. But would that be the worst thing in the world? More teens knowing how to shift their own gears? If we're going to save the manuals, more teens need someone to teach them. But yeah, just buy her an Outback and call it a day. It's an obvious choice for a reason.
Expert 3: Andy Kalmowitz - Fun With A FiST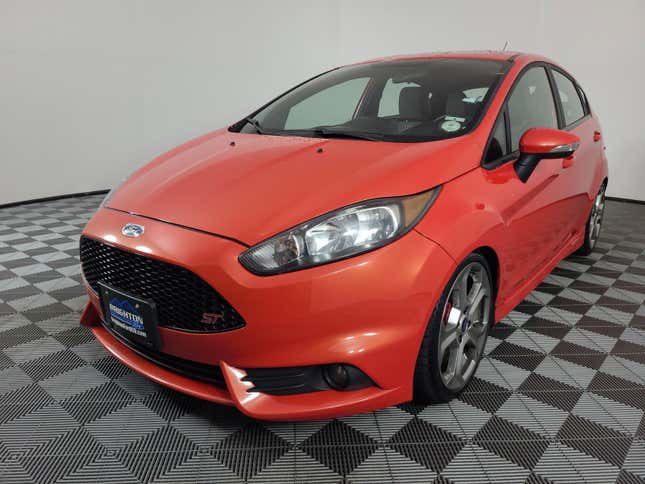 Nat, I'm going to be really real with you. Your daughter does not need a manual car for her first ride. No one needs a manual car. However, it is very cool that you are buying it for her, so I suppose you should get a say in what she wants. Because I'm such a swell fella, I found the perfect vehicle for you and her: the Ford Fiesta ST.

This little guy is going to tick every single box you've got. It's a manual. It's sporty (but not too sporty). It's safe. It's got plenty of room in the trunk for her stuff, and there's even room for your son to come along with her too. On top of all that, it's one of the best handling vehicles of the past decade. What's not to love?
Like I said, I'm a really swell guy. I did the dirty work of going online and finding the right FiST for you. Here we've got a delightfully orange 2015 Fiesta ST, and its located vaguely in the Denver area. You can pick it up in a single afternoon! It comes in at right around your $15,000 budget, and it's only got a tick over 70,000 miles on the clock. This baby still has plenty of life left in it.
There are plenty of other options out there for what you're looking for, but none will be even half as fun as a FiST.
Expert 4: Lawrence Hodge - Not A Manual, But Still Good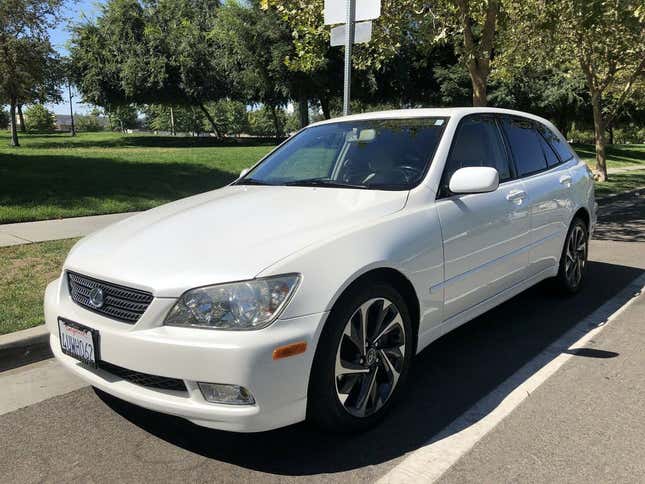 The fact that your daughter is used to manuals is very cool and surprising. You taught her well. And manual transmissions are good and desirable, especially now that they're essentially an endangered species. But you don't necessarily need to have a manual in something to make it great to drive. Take this Lexus IS300 SportCross.
Aside from the manual it has everything you're looking for. It's safe, reliable (It's a Lexus after all) and more importantly its both roomy and fun to drive. You got the bones of the first generation Lexus IS which was an excellent BMW 3 Series fighter. Up front you got a 215 hp I6, enough power to get her around but not too much where she can be a speed demon. And there's plenty of room for her stuff. Without the seats folded there's almost 22 cubic feet of space, fold them down and it doubles to 40 cubic feet. Thats bike carrying space.
The downside to these is that they're rare. It's said just 3,000 were made over its three years of production. So sometimes' they can be hard to find. Luickly I found one that could fit within your budget in Northern California. And for a 20 year old car it has just over 82,000 miles on it. Grab it, I have a feeling this one is going to go quick.