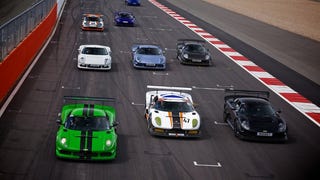 You almost forgot about the Noble M12, didn't you? Luckily, the British haven't.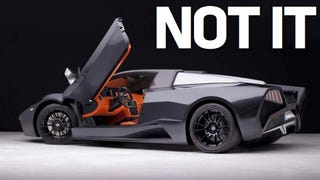 Recently, an automotive journalist alleged the builder of the Polish Arrinera supercar appeared to passing off a Lamborghini replicar as its own product, possibly to work a stock-market angle for VENO S.A., an investor in the company. Today, Arrinera CEO Lukasz Tomkiewicz disputes the claim in an extensive statement.
"Hey, did you hear about the Polish supercar?" sounds like the start of a joke that ends with the punchline "but they didn't have enough money to feed the goat." But this, apparently, is no joke. Although all we do have are a few renderings and a translation of the project Arrinera — the supercar from Poland.
Think Lee Noble's sitting around twiddling his thumbs after the Noble M12? No! So what's he doing next? Designing a Corvette ZR1 LS9-powered, 2,645lb supercar to replace it, naturally. These are the first teaser images from Fenix Automotive.
The vehicular pride of Lee Noble is getting an infusion of artificially aspirated gumption. We're talking about the new Noble M15, which the car's Italian import shop UK Garage says will soon have up to 650 horsepower on tap. That by way of a 4.4-liter Volvo V8 fitted with twin turbines. That, they say, will be good…