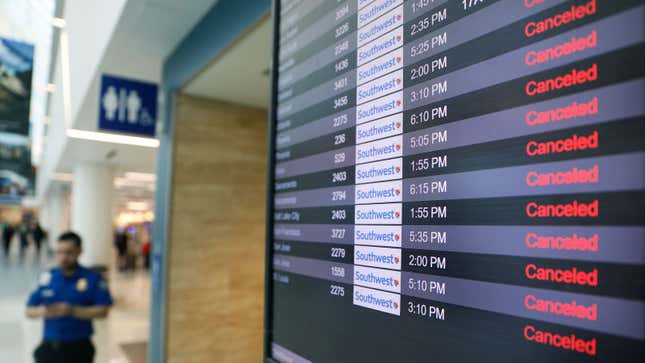 Winter storms rocked most of the U.S. last December, bringing icy winds, record-breaking snowfall and all manner of travel chaos. But while the snow might have long-melted, the effects of the storm are lingering for Southwest Airlines, which is facing Congress over its handling of the chaos. Today, execs from the budget airline will try and explain why it went all so horribly wrong for the company over a few days at the end of 2022.

The U.S was hit by a "once in a generation" storm at the end of December, which killed about 50 people across the country and hit infrastructure from Texas to New York. As with many big storms, it impacted airports' and airlines' plans, forcing many to cancel or delay flights while they dealt with the weather.
But the storm seemingly hit budget carrier Southwest harder than most, as it was forced to cancel 16,700 flights across the U.S. leaving thousands stranded at airports and costing the company millions.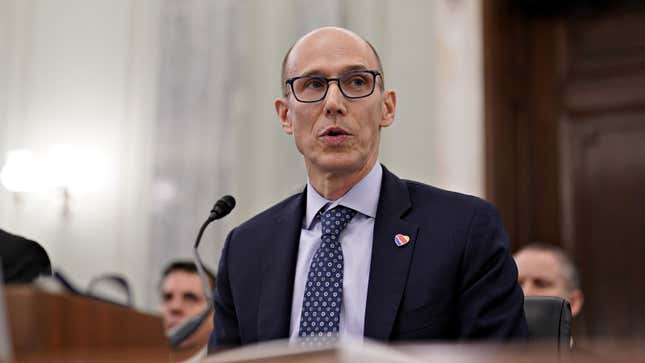 Initially, the carrier blamed the meltdown on the extreme weather. But today, executives from the company are expected to admit that it "messed up" over its handling of the storm. According to NPR:
"One of Southwest Airlines' top executives will appear before a Senate committee Thursday to discuss the company's holiday meltdown and deliver a clear message to the public: "we messed up."

"According to written testimony obtained by NPR, Chief Operating Officer Andrew Watterson will again apologize for the December debacle that saw 16,700 flights canceled across the U.S. and attempt to explain what exactly caused the crisis at one of the country's largest carriers."
The testimony explains that Southwest "did not have enough winter operational resilience" to deal with the weather and staffing issues it faced. This meant that while it was still reeling from the impact of the storms on December 21st, it was hit by a "crew scheduling event" on December 24th.
During this time, the airline was dealing with issues at its hubs in Chicago and Denver. There, it says it "struggled to keep the operation moving" due to limited de-icing equipment, frozen jet bridges, and issues with its ground support.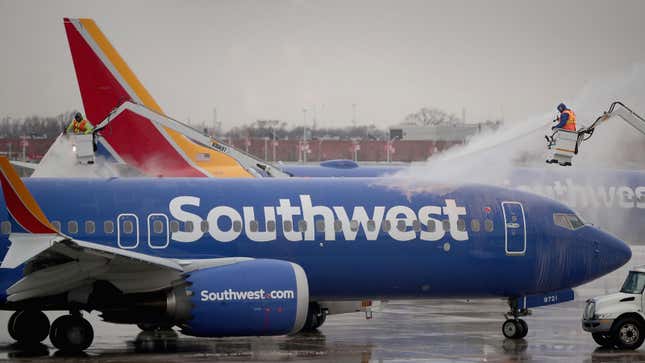 As a result, Southwest was "forced to cancel almost the entirety of our flight schedule in Denver," according to the transcript.
The issues were then compounded by the impacts these cancellations had on staffing. According to Southwest, Denver and Chicago are two of its flight crew hubs, meaning that many crews will begin their schedule with flights out of either airport.
If flights are canceled from these two destinations, it then means there might not be sufficient crews to cover flights in and out of other destinations.
After this happened, it started to look like there was no hope that Southwest could get back on track. So executives decided to pre-cancel two-thirds of the airlines flights on December 27th and 29th, this brought the total flights canceled by the issues up to a whopping 16,700. This, according to the executive, allowed the budget carrier to "bounce back" from December 30th.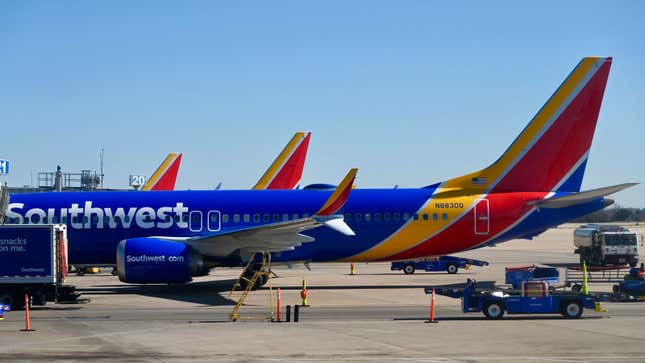 But now that it's got all the excuses out of its system, what will Southwest do to ensure a meltdown like this doesn't happen again?
Well, the airline is now conducting an internal review into its practices, and the company has a hefty round of investment planned to upgrade its systems. Southwest will spend $1.3 billion of its annual operating plan on "investments, upgrades, and IT systems maintenance plans."
Southwest has already bolstered staffing numbers to ensure it has enough backup crews on hand, and it's added more flights to its schedule to give customers better chances of being able to rebook canceled flights.
So, does that sound like enough for you to consider booking with Southwest again the next time storm season rolls around?