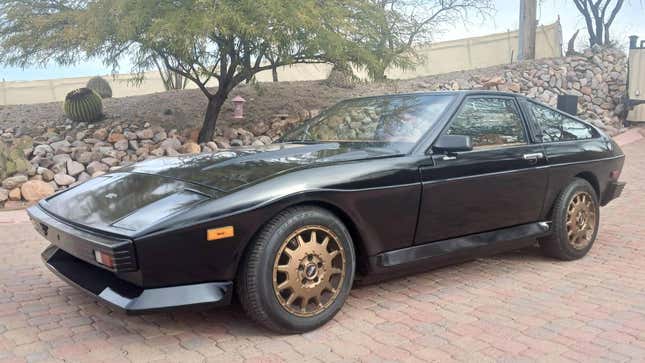 Sometimes, we find cool cars for sale on the internet that are probably safe buys if you can afford them. For example, this Chevrolet Camaro SS 30th Anniversary Edition wasn't exactly cheap, but if you had bought it, maintenance and repairs probably wouldn't bankrupt you. Yeah, you'd spend money on tires and brakes, but you'd do the same on any performance car. This 1984 TVR 280i, on the other hand, feels like a much riskier purchase. But why let that stop you?
In case you missed it:
Currently for sale on Cars & Bids, this '84 TVR has a lot of things going for it. It's rear-wheel drive, manual, has the steering wheel on the left, has a brown interior and has 600 miles on the odometer. It also looks great, and odds are, you won't see anyone else driving one outside of a TVR meet. It will also probably be a relatively inexpensive purchase since '80s TVRs aren't exactly the most desirable cars on the road.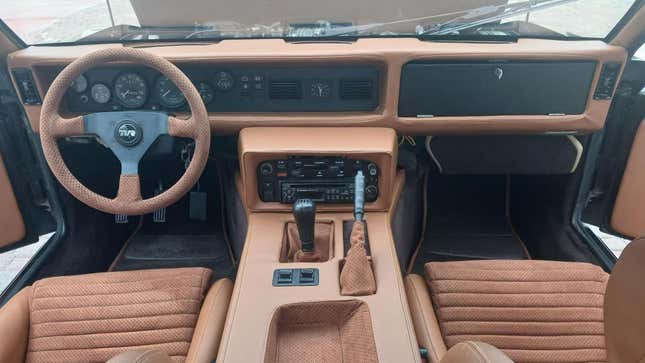 And while the V6 under the hood originally only made about 145 hp and 150 lb-ft of torque, the seller says this car should be more powerful thanks to some Ford SVO engine modifications. Unfortunately, there's no dyno sheet to confirm exactly how much power it currently makes. It's probably still enough to have plenty of fun, though. These aren't exactly huge cars.
But in addition to the general risks that come with buying any TVR such as questionable parts availability, the story behind this car is even sketchier than you'd expect. Allegedly, it was a showroom car for a TVR importer, and as of 2011, it only had 41 miles on the odometer. It was then sold to a second owner who ended up abandoning it at the mechanic he took it to, and it sat there until the current owner bought it in 2022 with 371 miles on it.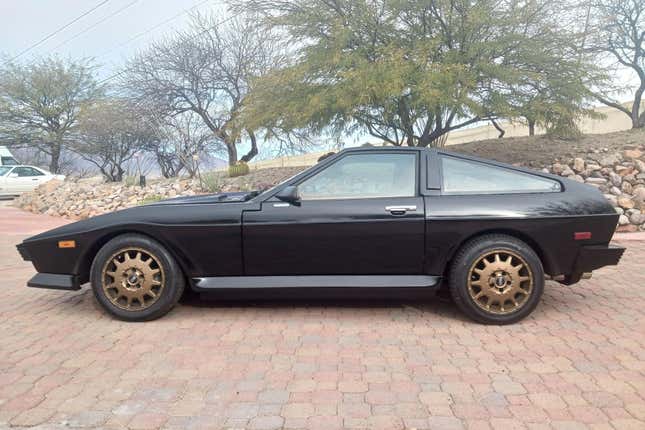 So for about a decade, it sat in the Arizona sun just baking away. At some point, thieves stole the wheels, radio and shift knob. Oh, and the windshield was broken, too. But don't worry. It's been restored! The air conditioning even reportedly works.
Is it the most responsible purchase you could possibly make? Not at all. But come on. Take a gamble. Where's the fun in only owning reliable, dependable cars that have been meticulously maintained their entire life? This is your chance to own a TVR. Isn't that worth a little risk?