When a Ferrari Enzo was crashed by two dealership mechanics earlier this week, it could've been caused by a number of things. A mechanical issue. An evasive maneuver. A pelican. Not so, according to the man who pulled them from the wreck. It was just regular old terrible driving.
Saying that John Michael Hoda witnessed the crash is a bit of a misnomer, as he was practically a participant. When the Enzo hit the Jersey barrier on Interstate-95 in Stamford, Connecticut, a carbon fiber spray tore across his Lexus, scratching up his hood. The Enzo, one of only 399 ever made, dragged ass-backwards along the barrier, leaving its traditional Rossa Corsa paint all across the concrete.
Hoda says he pulled over immediately, ran across the highway, and grabbed Miller Motorcars technicians Leonardo Garcia and Daniel Palchik out of the smoking hulk.
G/O Media may get a commission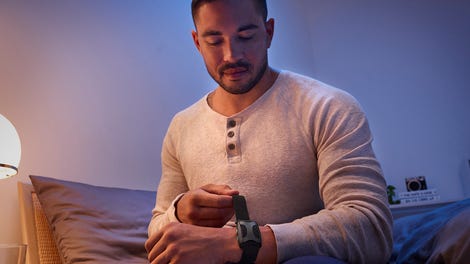 And, coincidentally enough, Hoda's work with Davis Investigations gives him familiarity with this sort of thing. So he knows what he's looking at.
"Oh shit, we're fucked," Garcia reportedly said as he pulled him out of the Ferrari, owned by bedding magnate Michael Fux.
As Hoda was heading in the opposite direction on I-95, he describes hearing a loud "WHOOM" from the Enzo's V12 as it soared up the rev range and attempted an overtaking maneuver. The car completely spun out, travelled across the entire roadway, and slammed, backwards, into the barrier.
At one point, the rear tires actually left the ground from the impact.
"It wasn't just a possibility that they weren't driving at normal speeds," Hoda said. "I had a clear view of what happened."
Traffic was moving at approximately 60 MPH, Hoda added, and based on what he saw and the skid marks the car left behind, he estimated that it had to be going at least double that.
Which isn't hard to achieve in a Ferrari Enzo, which can top 218 MPH. It's probably safe to say, however, that it's not exactly prudent to be driving at those speeds on the local Interstate.
Incredibly, Garcia was only issued a ticket for "failing to drive in an established lane" by the Connecticut State Police, and no one would say on the record whether or not they had permission to be driving the Ferrari that morning in the first place.
Despite multiple calls to Miller Motorcars, they declined to comment on the matter, refusing even to confirm whether or not Garcia and Palchik are still employed by the dealership and hanging up on us when we called.
As of this writing, both men are still listed as employees on the company website.
Photos credit: John Michael Hoda