When we first saw a crashed Ferrari Enzo on I-95 in Connecticut yesterday, we were understandably heartbroken. But today the heartbreak is even worse, since it's now come out that the occupants of the car didn't even include the owner, but two employees of Miller Motorcars, a local dealership.
The driver, identified as Leonardo Garcia, was treated for a minor cut to the head, and was issued a ticket for "failing to drive in an established lane," according to the police report originally obtained by the Stamford Advocate. The passenger, Daniel Palchik, was uninjured.
Garcia is listed as a Ferrari technician on the Miller Motorcars website, and Palchik is listed as an Aston Martin technician.
The police report, which you can read below, has the description of the crash:
G/O Media may get a commission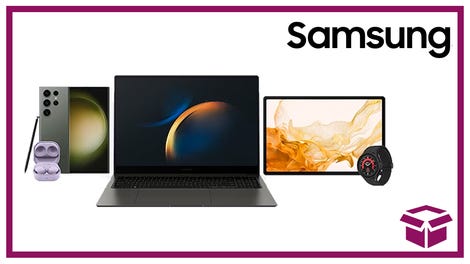 24 hour deals
Discover Samsung - Daily Deal
In case it's hard to read, here's the description of the crash:
It "Fish Tailed" left, then "Fish Tailed" right, and struck the bridge wall in the right shoulder. It then spun to the left, across all three travel lanes, and struck the Jersey Barrier. It then slid up against the Jersey Barrier backwards in a northerly direction and came to an uncontrolled stop in the median facing south.
We called Miller Motorcars yesterday morning before the police report was filed, based on a tip from a reader and Miller's geographical proximity to the incident. At the time, the dealership denied any knowledge of the incident.
Today, they declined to comment, before hanging up the phone.
It's unclear what repercussions Garcia and Palchik will face, if any, though this is far from the first time a dealer employee has wrecked an exotic. One Lamborghini owner even had to sue to recover damages from his destroyed Gallardo.
The owner of the crashed Enzo is reported to be Michael Fux (pronounced like "Fyooks," children) who bootstrapped his way atop a mattress empire, and, to be honest, probably isn't hurting for Ferraris even after the dealership he so lovingly placed his Enzo in its care destroyed it.
That's because, as of last year, he owned 129 cars, including 25 Ferraris, 12 Porsches, 11 Aston Martins, and six Rolls-Royces, according to BedTimes Magazine, which today I learned is a real magazine. Oh, and one of those Ferraris is an FXX, the Enzo's track-special sibling.
I wonder how many of those 129 cars he'll still be giving to the people over at Miller?
Either way, SAVE THE ENZOS!
Photo credit: Kyle Cullam/Jalopnik
(H/t to captain_spleen on the BedTimes Magazine! I'm sure he's a big fan of beds.)