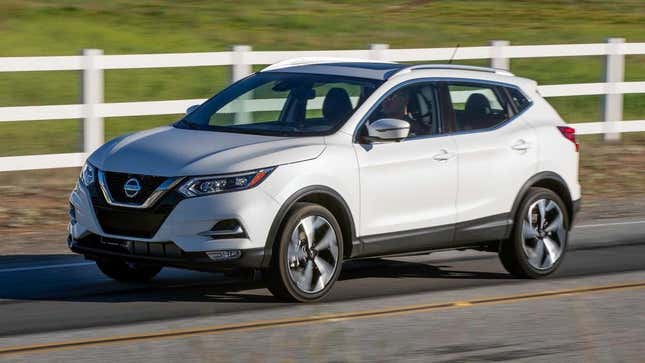 Nissan is recalling over 809,000 Rogue and Rogue Sport crossovers in the United States and Canada because of an issue with the ignition key, which could inadvertently shut off the vehicle while it's moving. The recall covers 2014-2020 Rogues and 2017-2022 Rogue Sports equipped with jacknife-style flip ignition keys.
Nissan Finally Turns a Profit
The National Highway Traffic Safety Administration says that the keys may collapse into the folded position when driving which could lead to the Rogue shutting off. That – as you may imagine – could increase the risk of a crash. The report says 712,458 vehicles in the U.S. are affected, and 96,900 of the Rogue siblings in Canada are also being recalled.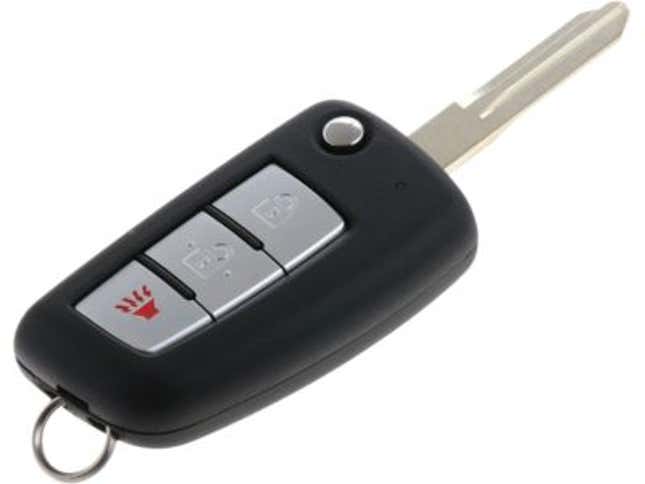 Luckily, the agency says it isn't aware of any crashes or injuries related to the issue.
Until a remedy is available – which is expected to be sometime this summer – the report says Nissan is telling owners not to attach any accessories to the key. It also says to only use the jackknife-style key in the flipped-out position. Once that remedy is available, dealers are going to insert a space into the key slot of the ignition key that'll keep it from inadvertently folding.
Since Rogues are extremely popular vehicles among rental fleets, Nissan is also telling rental car agencies to insert an interim fastener into the key slot that will stop the key from folding.
NHTSA says owners will be notified of the recall by mail starting on March 17.