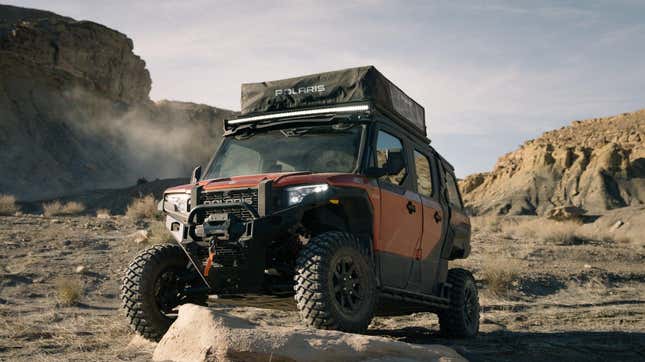 Polaris is getting in on the overlanding trend with the 2024 Polaris Xpedition line of ATVs. The new side-by-side will borrow some of the capability that Polaris' off-road vehicles are known for, such as the gnarly RZR Pro lineup, but the new Xpeditions trade some capability for comfort, offering fully-enclosed cabs, as well as standard heating and air conditioning in certain models.

Basically, the 2024 Polaris Xpedition will come about as close to a truck or SUV as a modern side-by-side can get, and the lineup will come with prices to match. The new range will consist of three trims of the Xpedition XP and Xpedition ADV: starting with Premium, then Ultimate, and, finally, Northstar. All XP and ADV models and trims will be available in either 2-seat or 5-seat configurations.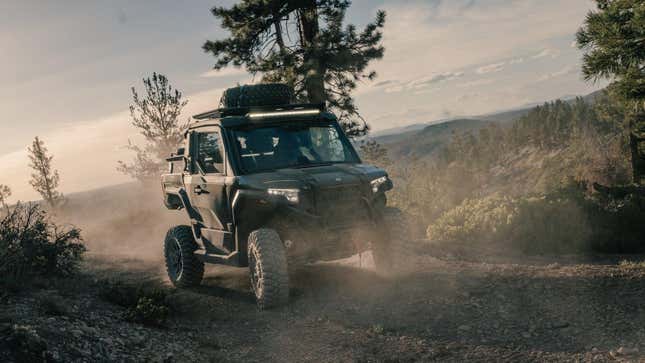 Prices will start at $28,999 for the base Premium, then go up to $39,999 for the top Northstar trims. The difference between the XP and ADV is $1,000 across trims, with the XP resembling a tiny truck — complete with a 30-inch bed — while the ADV looks more like an SUV. All 2024 Xpedition side-by-sides will be powered by the 999cc ProStar 1000 Gen 2 twin-cylinder engines, which make up to 114 horsepower. They'll also tow up to 2,000 pounds.

Xpedition Premium models will feature 4.3-inch JBL color displays, 14-inch suspension travel courtesy of Fox shocks, 30-inch tires and 15-inch wheels. The Xpedition Ultimate adds a seven-inch touchscreen and surround sound audio with a 400W amp and 10-inch subwoofer, front and rear cameras, a winch and even a padded center console.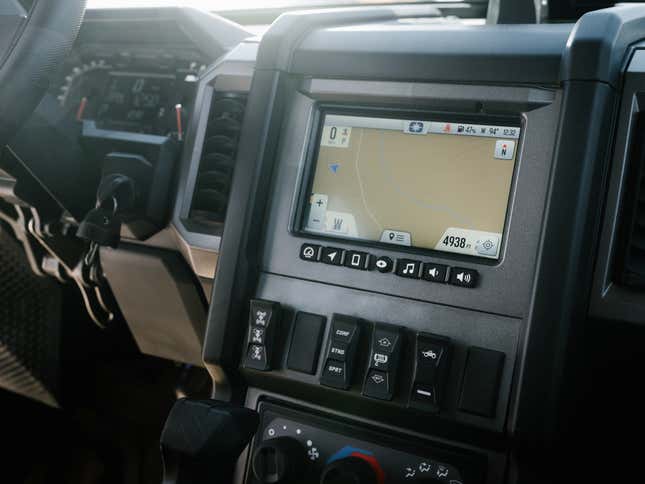 There's also an intercom system so that Xpedition drivers can communicate with others in the Polaris ATVs. And Northstar models build upon the previous two trims by adding a fully-enclosed cab with temperature controls, locking doors and power windows.

See what I mean about these things basically being trucks or SUVs at this point?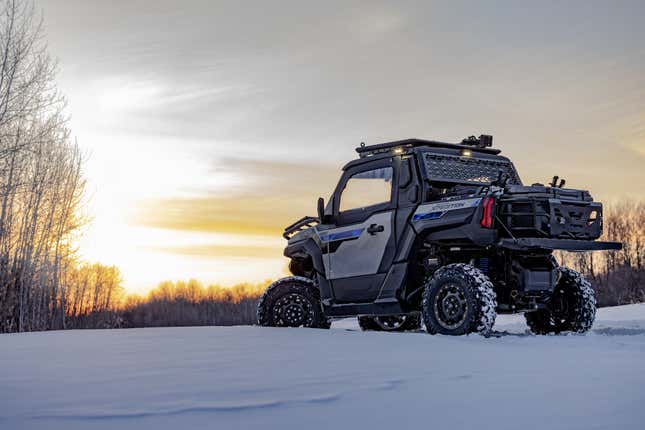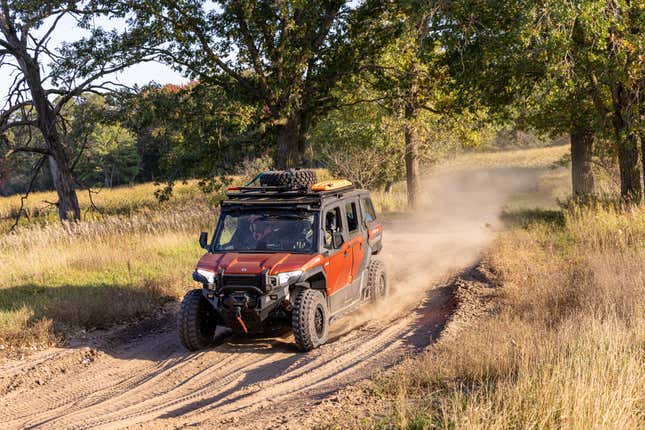 Polaris says these Xpedition models will also have the highest fuel capacity of all production side-by-sides, capable of traveling over 200 miles per tank. But what's the point of all that range, if owners can't go the distance in the comfort they've to expect from a passenger vehicle?

Polaris says the new Xpedition ATVs will create an "entirely new category of 'adventure side-by-sides,'" but it's clear that these things are vying for the attention of some off-road trucks and SUVS, proper. Still those prices (up to about $40,000) are far from what most people may consider reasonable for a recreational vehicle. The Ultimate and Northstar 2024 Polaris Xpedition XP and ADV trims will start hitting dealers by the end of the summer, with the base, Premium, trims available starting next year.