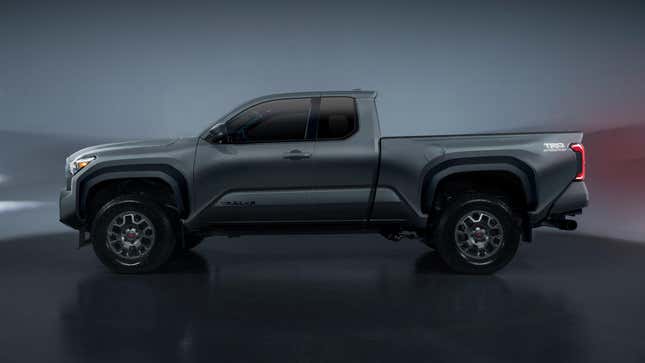 The 2024 Toyota Tacoma may be sporting a major redesign, but Toyota's popular midsize truck is keeping the cab configurations that we've known for decades. Unlike some rivals, the 2024 model will be available as a four-door double cab or an XtraCab — what some (I can't be the only one) might call "a cab and a half," basically a two-door model.
But as far as I'm concerned, considering the new Tacoma will be available as a two-door, long bed model with a manual transmission, that makes the 'Taco the "truckiest" among our current and upcoming crop of midsize trucks in the U.S.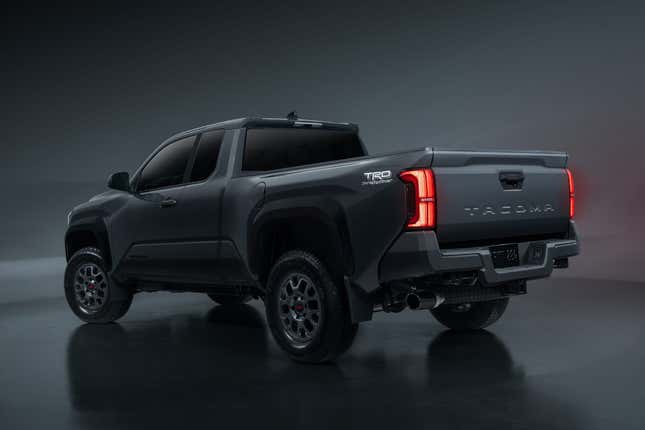 And not just in a work truck sense, although I fully understand these XtraCab long bed models will appeal mostly to fleet managers who need a dependable workhorse. That appeal, however, once extended to off-road models, too, as Toyota's own promotional materials show: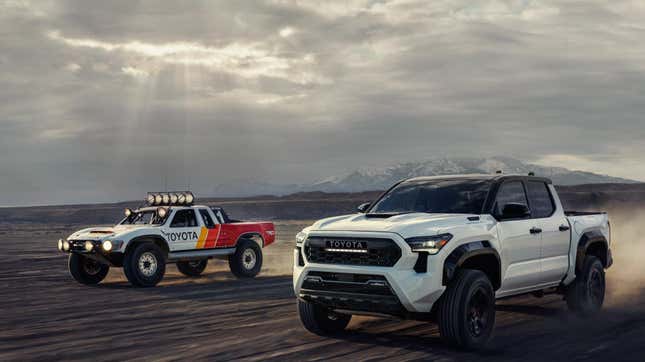 Toyota wants to trace the lineage of its new Tacoma TRD Pro directly back to the trucks that dominated at Baja with Ivan "Ironman" Stewart behind the wheel. Notice that those iconic motorsport models resemble the new two-door Tacoma more than the TRD Pro, which will only be available as a four-door model.
In fact, all of the Tacoma's higher trims will only be available as a four-door double cab, starting with the Tacoma TRD Sport, TRD Off-Road, Limited, TRD Pro and Trailhunter.

The only models that'll be available as XtraCabs will be the Tacoma SR, SR5 and TRD PreRunner. These trucks will also miss out on getting the new multi-link rear coil suspension — instead featuring the usual rear leaf spring suspension. That's understandable, though a bit unfortunate for those who prefer a two-door Tacoma with a long bed as an overland or off-road platform to build upon. But the mere fact that a new manual-transmission, two-door long-bed Tacoma is still around is good — a refreshing bit of stubbornness on Toyota's part.