On Saturday at Talladega Superspeedway, Spencer Gallagher led his first lap ever in the second-tier NASCAR Xfinity Series. That lap also happened to be the last one, meaning Gallagher got to celebrate his first win in a NASCAR national series. Four days later, NASCAR suspended him for failing a drug test.

After the win, Gallagher said he would "party like it's 1999" in celebration. The Washington Post reports that Gallagher said all he really did was sign autographs and play games until 3 a.m., but that wording probably wasn't the best choice.
ESPN reports that Gallagher got a random drug test after the Talladega win, and that NASCAR got word about him failing it on Tuesday. NASCAR announced on Wednesday that it had suspended him indefinitely for violating the sanctioning body's substance-abuse policy, and that Gallagher had agreed to do its Road to Recovery program—a requirement before a he can race again.
The program can include counseling, treatment or rehabilitation, and Monster Energy NASCAR Cup Series driver A.J. Allmendinger was out of a car for three months with Road to Recovery when he failed a test for Adderall in 2012.
NASCAR didn't say what Gallagher failed the drug test for, but Gallagher said in a statement that it was a "one-time error in judgment" that "will never happen again." Here's the rest of Gallagher's statement, from NASCAR's website:
I am taking the steps to enroll in the Road to Recovery program supported by NASCAR. I would like to say that I am sorry to all of the GMS organization for my actions, especially my team and team owner, who have worked so hard this year and have put faith in me. I also want to apologize to NASCAR, Chevrolet and my fans for letting them down. I have not upheld the behavior that is expected of me. I promise you all here and know, I will do whatever it takes to make this right.
G/O Media may get a commission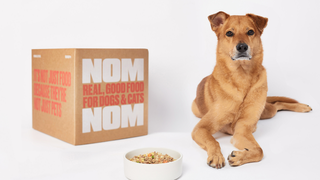 Jalopnik has asked for access to the NASCAR rulebook to see what the list of potential substances that can lead to suspension is, and will update this story when we have it.
Gallagher's race team, which is owned by his father, Allegiant Air CEO Maurice Gallagher, and runs cars sponsored by Allegiant (big shocker—family money in NASCAR), hasn't said who may be in the car in Gallagher's place. First practice for the next Xfinity Series race at Dover International Speedway is on Friday.
Update, July 5 at 8:53 a.m. Gallagher finished the Road to Recovery program and is allowed back in NASCAR.
Correction: The first paragraph has been updated for clarity to say Gallagher was suspended four days after winning. It originally said three days, which was when Gallagher actually failed the test.