Pete Hottelet is the entrepreneur whose $25,000 may help bring a Robocop statue - that may look like the bust above - to Detroit. More »

---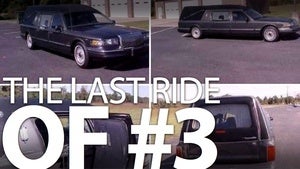 Man regrets selling hearse that carried Dale Earnhardt Sr.
During Sunday's Daytona 500, an ad appeared on Craigslist to sell the Lincoln hearse that carried NASCAR legend Dale Earnhardt Sr. body during his funeral for $8,800. It sold. Now, the seller tells us exclusively he now regrets it.
---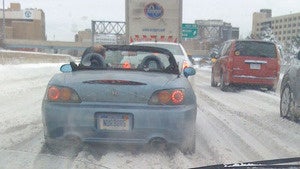 How baller is a top-down Honda roadster on a Detroit freeway during a blizzard?
Detroit snapped back into winter last night, with over ten inches of snow and temperatures in the teens. None of which stopped one Honda S2000 owner from making a top-down commute.
---
Watch the jet-powered Mini Cooper take off
When your car modification involves creating a special sliding roof so that the exhaust from your rear-mounted jet engine can burp fire, you reached the carbuilder's Valhalla.
---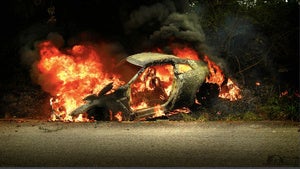 This is a Nissan GT-R burning to the ground
A group of Malaysian car enthusiasts were on the prowl when a new R35 Nissan GT-R crashed into a Golf GTI, causing moderate damage to the Volkswagen but leaving poor Godzilla a burning, exploded mess on the ground. It's an amazing photo of a GT-R stripped by fire to its shell, but for car...
---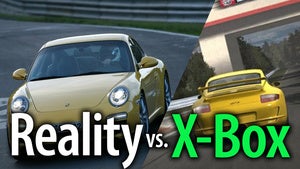 Driving a video game Porsche on the Nürburgring versus the real thing
Every gamer who's ever lapped a track in Forza or Gran Turismo has wondered how the real track would compare. Canada's Sympatico.ca Autos gave driver Brian Makse the chance to compare the games to the world's toughest racetrack.
---
Why you don't wash your Mercedes with the trunk open
"Lady leaned out of her car to input the code for a carwash, then for some reason OPENED HER TRUNK. Then she drove into the carwash with me honking at her to tell her that her trunk was open." Right.
---
The Growler E 2011 is a reborn Jaguar E-Type
The retro-obsessed designers at Vizualtech make a point of mentioning not everyone likes the new Jaguar design direction. Their solution? Drop an E-type-inspired body on the current XKR. It was 50 years ago next month that the Jaguar E-Type rolled out on the Geneva Motor Show stage and into the...
---
Teenager builds life-size Mustang out of snow
In a pitch to get his own Mustang convertible, Tom Murphy, 16, of Manteno, Ill., spent 16 hours building a life-sized replica out of snow, with his father assisting in on the interior and snow chauffeur...
---
Audi A3 Concept is aluminum und four doors und a hot-ass engine
Audi has explored the possibility of adding a four-door sedan body style to the A3 range since time immemorial. Or at least for the past year or two. Yesterday the German automaker all about "aluminum und shteel" basically officially confirmed it, releasing the first official sketches of this A3...
---
Old cars left to rot under Canadian overpass
Spotting old cars is one simple joy of auto obsession. But if the sight of these old cars sitting under an overpass in Montreal, Canada covered in dirt and road salt doesn't bother you, we're not sure what would. Well-guarded and poorly cared for, these old cars look like they were in good...
---