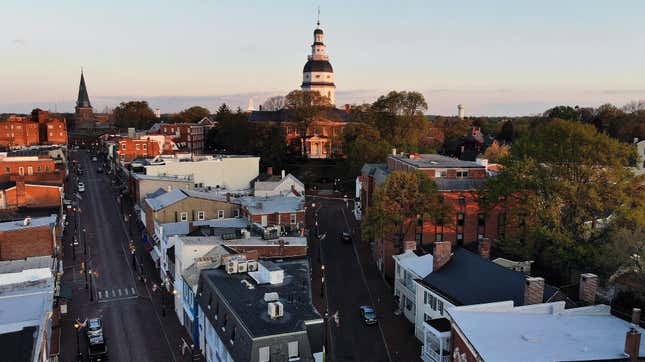 Last year, California became the first state in the U.S. to announce plans to phase out the sale of new gasoline-powered vehicles. In the coming years, automakers will be required to increase the proportion of zero-emissions passenger vehicles they sell to 35 percent by 2026 and 68 percent by 2030. By 2035, that number will rise to 100 percent. And like a number of other states, Maryland will now be following California's lead, enacting a nearly identical internal-combustion phase-out.
My First Car: Danny and Lucy DeVito Discuss the Family Fleet
In case you missed it:
The Hill reports that Governor Wes Moore announced yesterday that Maryland would adopt the Advanced Clean Cars II rule. The Maryland Department of the Environment also presented the proposal to the Air Quality Control Advisory Council, which voted in support of proposing a new regulation to implement the new standards. This announcement comes after both Oregon and Washington recently voted to adopt the new rules.
According to Maryland Department of the Environment estimates, the phase-out will lead to 383,000 fewer gas-powered cars being sold in the state by 2026 and 1.68 million fewer by 2035. And between 2026 and 2040, the department estimates that 6,000 tons of nitrogen oxides will be kept out of the air along with 82 million metric tons of carbon dioxide. It also predicts that reduced respiratory and cardiovascular illness will provide a benefit equal to nearly $40 million a year.
"The Advanced Clean Cars II regulation is a big step toward cleaner air and a more aggressive response to the threats posed by climate change," said Maryland Department of the Environment Secretary Serena McIlwain in a statement. "This rule will help position us to meet the goals of our Climate Solutions Now Act and 2030 Greenhouse Gas Reduction Act Plan while bringing economic benefits to Marylanders."