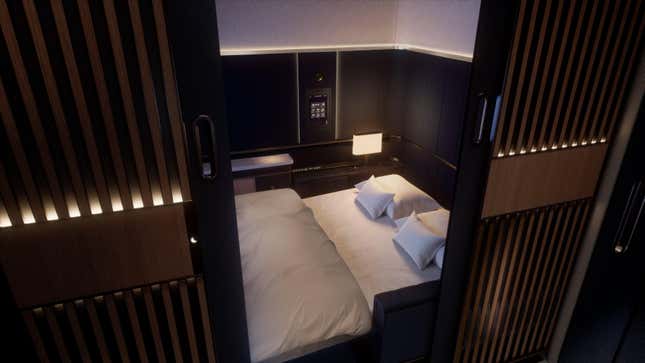 Lufthansa is offering a new passenger experience on its long-haul flights called Lufthansa Allegris. For passengers who can afford it, the German carrier will offer folks who buy the most expensive tickets a completely enclosed private room with a double bed. New amenities and extra legroom trickle down to the midrange tickets as well. However, the seat pitch in economy class is no better than on a Southwest flight.
In case you missed it:
Lufthansa Allegris is part of a massive modernization effort funded by a $2.67-billion investment in the airline by Lufthansa Group. The new range's most premium offering is First Class Suite Plus. The suite is a private room with ceiling-high walls, a door, and a wardrobe, and the crew can transform the suite's two seats and table into a double bed. The suite might also include a full-width TV screen, but I'm sure the passengers will be able to keep themselves entertained in private.

Jens Ritter, CEO of Lufthansa Airlines, said:
"Every guest has their own understanding of premium, which is why we focus on maximum individuality and exclusivity. The First Class Suite Plus conveys the feeling of privacy and individuality similar to a hotel room – only at an altitude of eleven kilometers. The Allegris range promises individuality, exclusivity, and premium service along the entire travel chain."
Lufthansa will introduce Allegris First Class in 2024 on its new Airbus A350s. The German carrier will implement the new cabins on over 80 new aircraft, including Boeing 787-9s and 777-9s. The airline has also stated that it will retrofit existing aircraft like its Boeing 747-8. The retrofit would be an extensive endeavor because business and premium economy classes have also been revamped with new amenities and extra legroom.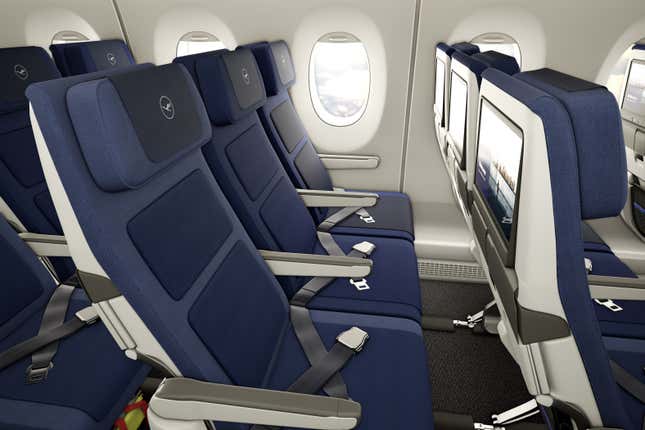 However, Allegris' economy class is ergonomically unchanged. Lufthansa changed the economy cabin's styling to match the other cabin classes, but the legroom isn't impressive at all. According to CNN, almost every row in the economy cabin has a seat pitch of 31 inches. Seat pitch is the distance from a point on a seat to the same point in the row ahead or behind.
For comparison, the Boeing 737-700s of low-cost carrier Southwest Airlines also have a seat pitch of 31 inches. Lufthansa stated that economy passengers will be able to pay to keep the seat besides them open or be seated in the first row of economy class with an extra three inches on legroom.
While opulent first-class cabins aren't uncommon with Gulf state flag carriers like Emirates and Etihad, seeing them with European and American carriers is rare. In 2024, American Airlines is removing first-class from its international flights. Airlines globally are still trying to return to levels of profitability seen before the pandemic. While other airlines cut costs, Lufthansa is remaking its now-empty first-class cabins into a ridiculously upscale experience.