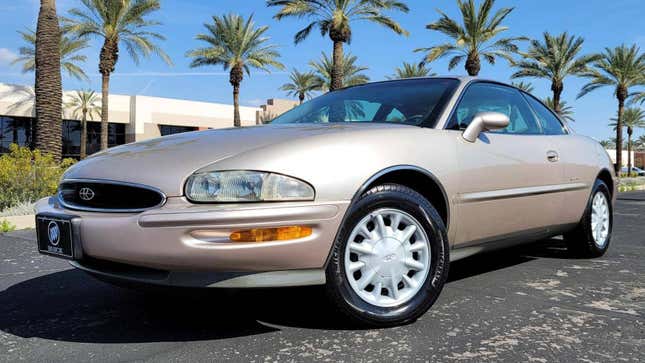 Sports cars are great, and we're always going to love them, but sometimes you don't want to carve corners. Sometimes you just want to cruise in comfort and style. And that's exactly what the personal luxury coupe offers. It's a car for drivers who know they're never going to hit the track. They just want something swanky that looks as great as it feels. Something like this supercharged 1995 Buick Riviera.
In case you missed it:
Currently for sale on Cars & Bids, this Buick Riviera is a throwback to a completely different time. There isn't an ounce of aggression or anger anywhere. As far as we can tell, the design brief was just, "Make it round, and then add more round." From the grille to the headlights, the bodywork and even the air conditioning vents, the Riviera was all curves. And maybe it's just the '90s nostalgia creeping in, but more than 25 years later, it still looks great.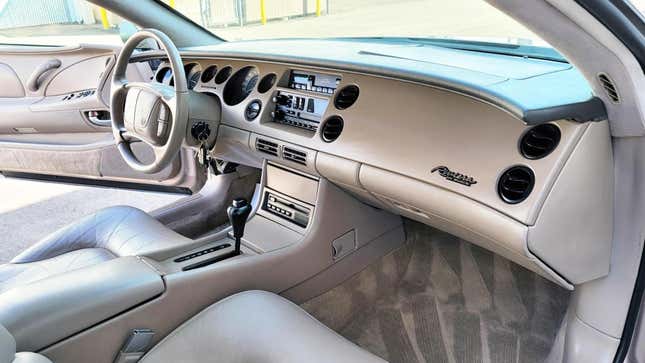 Sure, it's a GM product from the Clinton administration, so build and material quality are questionable. But somehow, this one-owner car still looks like it's in fantastic condition. There are some scratches and dings that are inevitable on any car that's actually been driven, and the head unit reportedly doesn't work. But look at that cabin. Look at those seats. You could probably drive from LA to Boston without feeling the slightest bit of exhaustion while sitting in those plush leather armchairs.
And while the focus here is clearly on cruising, at the time, Car and Driver found the Riviera to be more nimble than you'd expect from a front-wheel-drive Buick. Since this one is supercharged, it also makes plenty of power. At the time, it was rated at 225 hp and 275 lb-ft of torque. That's not enough to win any drag races, but who's going to try to drag race a Buick anyway? Just cruise around town in peace. You're going to love it.