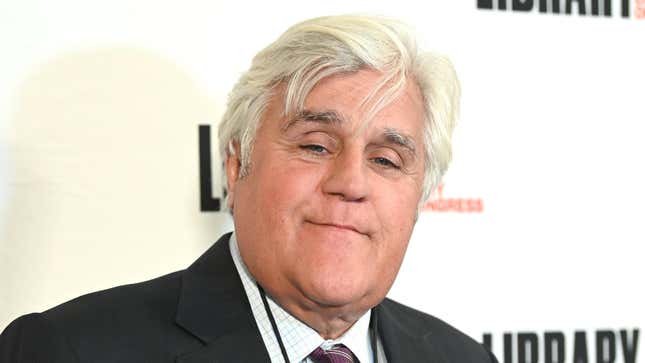 It's been a rough couple of months for comedian and automotive icon Jay Leno. Just a few months ago he sustained third-degree burns to his face after a fire broke out at his garage in Burbank, California. Now, he is once again recovering after a motorcycle accident left him with several broken bones.

In an interview with the Las Vegas Review-Journal, the 72-year-old comedian revealed that he had a motorcycle crash on January 17. It left him with a broken collarbone and two broken ribs, and it cracked both of his kneecaps. Despite the mishap, Leno appears to be in good spirits.
"But I'm OK!" Leno told the outlet. "I'm OK, I'm working. I'm working this weekend."
In a surprise to no one, this accident also involved a vintage vehicle. Leno was out on the road testing the motorcycle when he smelled leaking gas.
"So I turned down a side street and cut through a parking lot, and unbeknownst to me, some guy had a wire strung across the parking lot but with no flag hanging from it. So, you know, I didn't see it until it was too late," Leno said. "It just clothesline me and, boom, knocked me off the bike."
Leno added, "The bike kept going, and you know how that works out."
Leno told the Review-Journal he hadn't discussed the accident publicly in the week and a half since it happened because of the overwhelming coverage of his burns he sustained by working on his 1907 White Steam Car in November. Leno had been trying to fix a broken fuel line when he got a face full of gas, and it ignited. He was saved by a friend that was in the garage with him who jumped on the comedian and smothered out the fire.
"You know, after getting burned up, you get that one for free," Leno said. "After that you're Harrison Ford, crashing planes. You just want to keep your head down."