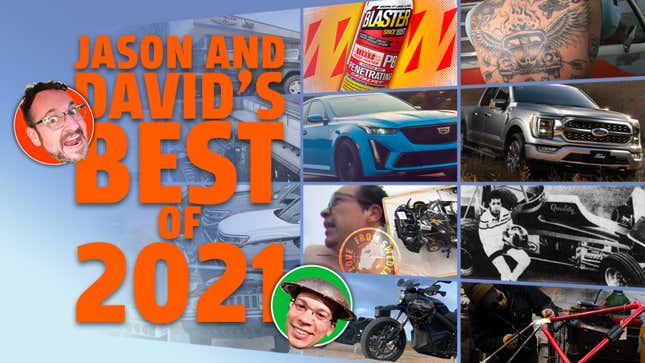 Jason Torchinsky and I have to admit: We don't read all the stories that make it onto Jalopnik. Doing so would be a full time job that would preclude us from writing our own posts. So while this list of our favorite articles of 2021 is far from exhaustive, it is replete with genuine automotive genius. Check it out.

It's the end of the year, a time to rack up some free clicks with slideshow retrospectives of 2021, a year that — along with its supremely accomplished predecessor — has been pretty rough for far too many people. But Jalopnik has done its best to make the year a bit more pleasant by giving you, dear readers, excellent content for free. I know, a hell of a deal.
Here are Torch and my picks for some of the best stories of 2021.