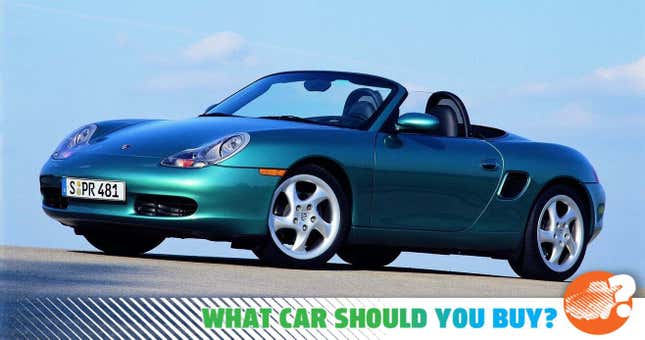 Jansen got an old Boxster on the cheap, and while the Porsche has given him a lot of smiles per dollar it's starting to become more of a chore. He wants to replace it with something more up-to-date but still awesome enough to throw down some good lap times. What car should he buy?
Milo Ventimiglia Pretended He Couldn't Drive So His Dad Could Teach Him
(Welcome back to What Car Should You Buy? Where we give real people real advice about buying cars. Do you want us to help you find a car? Submit your story on our form.)
In case you missed it:
Here is the scenario:
I have a first-year 986, that I scooped off the bottom of the barrel - rivaling some of the cheapest examples sold at 5k, and in dire need of a new clutch. The clutch actually failed 20 miles into the ~160 mile drive home. While I've done a good job getting it in better mechanical shape, the upholstery is failing with a cracked dash, some fading and chipping paint, and an ugly front bumper from a PO that appears to have been a chronic tailgater. While I really enjoy the car, I prefer others prefer it from a distance.

This car has become a pseudo-daily as I have spent the last couple of years working from home, so we downsized our fleet to the 986, a pretty new Outback and a C2500. With the car in a consistent state of needing improvements, I'd like to move to something without the history of less-than-stellar care that I'll stay ahead of maintenance and wear on for a long time. I traded the WRX I previously owned, ran in autox, and some HPDE for an Outback XT and this car, the former of which has become my partner's daily while I generally balance my travel between 2 25-year-old vehicles. I plan to continue autocrossing and do some track days as well if I end up with a roof.

I'm looking to spend up to $35,000 (but could stretch that a bit) for a more modern replacement for the Boxster. While the obvious answer is just a newer Porsche, I'm not sure I want to go that route the Toyobaru twins/Miata seem a bit too obvious and I would like more power. I like two-seater coupes, but could be open to options.
Quick Facts:
Budget: up to $35,000
Location: Northeast Wisconson
Daily Driver: Sort of
Wants: Fun, RWD, ideally manual
Doesn't want: Something with really crazy maintenance
Expert 1: Tom McParland - Bavarian Blast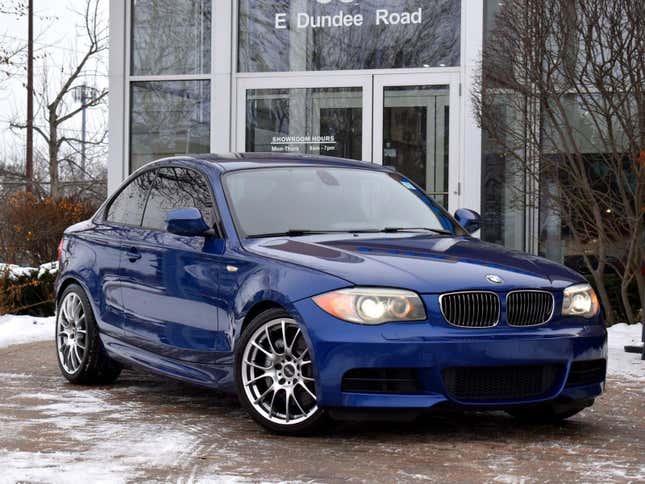 Well, Jansen, if a newer Porsche isn't quite what you are after and the obvious answers of the Toyobaru twins and Miata don't provide enough punch, we need to get a little creative, since choices are limited in the rear-drive, small-coupe category. It seems like a small BMW is a way to go.
There are two options here. You can go somewhat old school with the 1 series and score some of that sweet turbo-6 power but compromise on modern features. However, you can score a nice example under $30,000, which means there will be plenty left over for parts and track upgrades. Here is one with an M-sport package and reasonable miles for just under $26,000.

The other path is you get the more recent 2-series, also available with the turbo-six, and have all the creature comforts you expect from a modern BMW. Something like this silver one with under 30,000 miles should do the trick.
Both the 1 and the 2 series cars still have the ethos of "The Ultimate Driving Machine" and are not super difficult to maintain when you compare them to the IMS issues of an early 986.
Expert 2: Collin Woodard - Something Less Obvious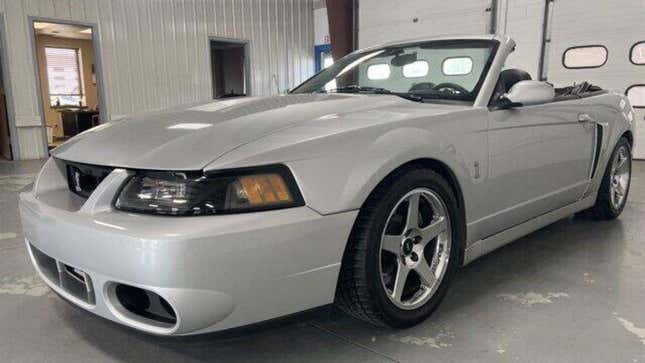 Jansen, you're right that the Miata and Toyobaru twins are a little too obvious. I'm also going to guess that a new-ish Mustang or a Corvette would fall into the same category for you. You know about them. You've seen them at autocross events. But it sounds like you'd like something a little different. Which is good! There's nothing wrong with a GR86 or a Corvette, but why show up with the same thing everyone else has?
That said, I think I've found something you might like. Technically, it's a Mustang, but it's a Mustang that most people probably aren't going to think of when they hear you just bought a Mustang. What you need, my friend, is a Terminator Cobra. Will it handle as well as your Boxster? Not at all. But the independent rear suspension means it won't be completely out of its element at an autocross event. Plus, you get that supercharged V8.
I'm not entirely sure how far you live from Fond du Lac, but if that's a reasonable drive for you, there's a 2004 Ford Mustang SVT Cobra convertible for sale that's comfortably within your budget. Sadly, it doesn't have the famous Mystichrome purple/blue/green/black paint, but something tells me the sound of that supercharged V8 will make up for that. And with way more power than your Boxster, it'll be a truly new experience for you.
Expert 3: Andy Kalmowitz - Buddy, You Want a Corvette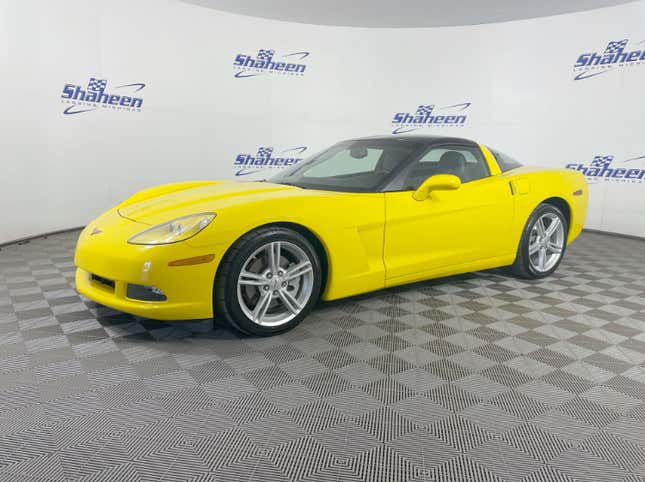 Jansen, what you need is a C6 Corvette — the best Corvette there ever was or will be — because it is exactly what you're looking for. It's got all the power in the world, wonderful handling, it's easy to fix should something go wrong (it won't), it's very pretty, and you can pop the roof off whenever you want to. What isn't to love? It's also practical enough with that huge truck space and solid gas mileage that you can daily it with literally no problem at all.
I know Corvettes seem like a bit of an obvious answer here, but sometimes the most obvious answer is the correct one! Those fellas over in Bowling Green, Kentucky sure know how to make a car, don't they? You'll have plenty of Corvette options in your price range, but what you're gonna want to look for is a 2008 or later C6. That's the year Chevy pulled out the 6.0-liter LS2 and threw in the newer 6.2-liter LS3 engine. Oh buddy, are you ready for 430 horsepower under your right foot? I know you are.
Since I'm such a great guy, I found the perfect car for you. It's a bright yellow (the best C6 color) 2010 coupe with just 13,000 miles on the clock. Somebody wasted their time with this beauty in order to save it just for you! Another bonus: it comes in well under your budget at just a hair under $32,000. That means you'll have some cash left over to modify your C6 in whichever way you see it. Jansen, buy this Corvette. You'll thank me later.

Expert 4: Lawrence Hodge - The Unexpected Choice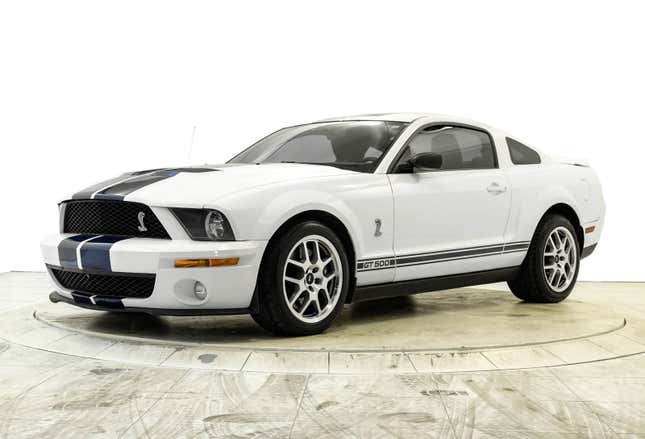 Jansen, what you really need to get over that Boxster is some good ol' American muscle. Not just any muscle either.
A Ford Mustang Shelby GT500 would do the trick. Like this 2008 GT500. This is from the days when Ford still had its SVT performance arm. You can't go wrong looking at some of the specs and features of this car. It looks stock, but it's not quite: 500 hp supercharged V8 but maybe, aftermarket injectors and headers, Whipple 3.875" Supercharger Pulley, and most importantly a short throw shifter for the six-speed manual transmission and rear wheel drive. And it's in your budget at just under $33,000.
Downsides? It's a Shelby Mustang. They have a certain type of driver that some might assume you to be. That V8 is also thirsty, with truck-like MPG, and this gen of Mustang was heavy. I could be wrong but I believe these things tipped the scales at over 4,000 pounds which could affect handling. But with the performance this thing probably has all that can be forgiven.