We often forget what a landmark car the Subaru WRX was when it first came to North America. Spurred by intense demand from gearheads who fell in love remotely through anime and Gran Turismo, the early 2000s WRX gifted us the Mitsubishi Lancer Evolution and forced the entire sport compact segment to up its game from mildly warmer naturally aspirated sedans to the turbocharged monsters we have today. It even managed to hold its own against the expensive German stuff. But how does it drive now?
And when you compare a $5,000 used WRX to a brand new one that stickers in at $40,000, how far has this car come and what has it lost along the way?
That is the question this video from Canadian channel Throttle House, attempts to answer, and it's a fun comparison between two cars made nearly a decade-and-a-half apart. (Also, Mr. Regular makes a cameo at the beginning, and that's fun.)
The guys bought the 2006 WRX for $5,000 Canadian,—and it's all-stock, which makes it practically a unicorn for its age—and they pit it against the new WRX Raiu Edition, a Canada-only special edition that as optioned is as expensive as this car gets before you hit the STI range.
They say the car hasn't changed much over the years, but I don't necessarily agree there. The old WRX had a 2.5-liter turbo boxer four rated at 230 horsepower, and the new one's got a smaller and newer 2.0-liter with 268 HP.
G/O Media may get a commission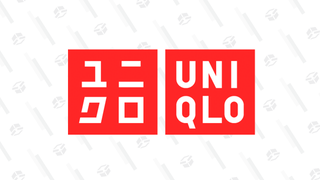 Year-round basics
Uniqlo Summer Sale
The newer car is bigger, heavier and far more high-tech than North America's first WRX was—those really were stripped-out, near rally-car machines with economy car interiors. A modern WRX is actually decent inside. The new Raiu WRX has a bunch of tweaks, like black accents and a six-speed short shifter, but the old WRX makes do with just a humble five-speed manual.
Both cars of course have all-wheel drive, but the old car benefits from an actual limited-slip in the rear. The new car has the advantage, however, of far less turbo lag and more linear power delivery. On the 2006 WRX, highway noise is intense, the interior's slightly better than a Corolla and the clutch is super stiff, but it just feels more like a rally car than the new one does—a new WRX is a fast sedan, but it lacks that raw-edged character it had a decade ago. Both of them handle Canadian winters just as well, interestingly enough.
Anyway, watch the video for the full shakedown. And if you ever come across a rally blue early 2000s WRX with no rust, no mods and it hasn't been beaten to hell or vaped in for $5,000, you should probably buy it!