The revival of the BMW 8 Series coupe is a large and stunning creature, slotting in as BMW's top grand tourer when it debuted in June. But even after that debut, here's a camouflage-wrapped 8 Series rolling around in the Mojave Desert—one with a soft top, which the original 8 Series from the '90s never had.

You might wonder why BMW would run a car around in camo when it's already shown the coupe. Good instinct. It's probably more of a "Gasp, we can't test a car without camo" technicality than anything else. The convertible part can't be deemed complete until it survives all of this testing, so here it is, in hiding. Also, look at that. What else could it be?
For now, imagine this with a retractable top. It shouldn't be much of a strain:
G/O Media may get a commission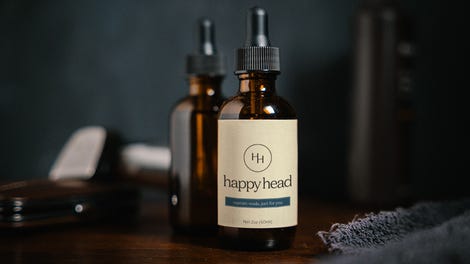 Since we got that little exercise out of the way, this is the first time BMW's made an 8 Series convertible. BMW brought the nameplate back this year after its first and only run, which debuted in 1989 and ran through the '90s. That car was the loveliest of failures, with V8 and V12 engine options to power its heavy curb weight. But it was hard to drive, expensive to buy and costly to maintain, and didn't catch on as people started to lean toward SUVs. Sound familiar?
The new 8 Series has a V8, too, despite being more reminiscent of the 6 Series it's replacing than an ode to the original. The V8 option is a 4.4-liter twin-turbo with a factory-rated 530 horsepower and 553 lb-ft of torque. BMW claims it can get to 60 mph in 3.6 seconds, and that its speed is electronically capped at 155 mph. The other engine option is a six-cylinder diesel that probably won't come to America, and both will get eight-speed automatic transmissions.
We knew the 8 Series would get a convertible about a year before the coupe's debut, thanks to video of a heavily camouflaged tester at the Nürburgring from July of last year. The car is still testing, of course, with BMW saying its runs in the Mojave Desert are in temperatures of more than 122 degrees Fahrenheit.
One of the tests BMW mentioned was an acid test, where engineers checked the electronics, sensors, cameras, displays, seat adjustments, climate control and other things on a car that sat in the sun for hours. BMW also took the car to the Hoover Dam to test electronics, with the "strong electromagnetic waves from the hydropower plant turbines" nearby testing the systems' abilities to keep out external interference. Here's what else is going on, from BMW:
Temperatures of more than 50 degrees Celsius, extreme dust formation on the edge of the desert, stop-and-go traffic on the Las Vegas Strip, gravel tracks around Mount Whitney and long-distance journeys between the Pacific coast and the Rocky Mountains characterise the challenging test programme for the new BMW 8 Series Convertible on its way to series maturity.

Furthermore, on endless tracks leading across the steppe and through the legendary Death Valley, the dust-proofness of the multi-layer soft-top and the roof mechanism are put to the test.
It probably won't be too long after the convertible checks off all of BMW's test boxes before we see it without camo, but don't expect anything too different from the coupe we've already seen.
Until then, here's the car in "disguise":