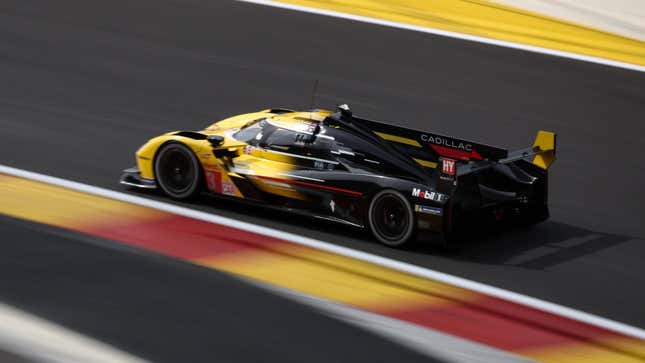 Last year, Michael Andretti's bid to enter Formula 1 became too serious to ignore when Andretti Global and General Motors announced their partnership to compete in Grand Prix racing. However, Andretti stated that it would be a customer of another power unit manufacturer if accepted to join the F1 grid in 2026. It now seems like the prospective American F1 team might only be a customer to start.
In case you missed it:
Eric Warren, the executive director of GM's global motorsports division, told Motorsport.com in an interview that the Detroit automaker would consider launching its own F1 power unit program. Warren said, "Looking beyond 2026, our view is that we want to get racing and making sure we are competitive and then look in 2026 at what makes the most sense."
Even if GM decided to produce an F1 power unit tomorrow, it couldn't be entered into competition until 2027 at the earliest because the deadline for 2026 has already passed.
Warren indicated that General Motors wants Cadillac Racing to be heavily involved in Andretti Global's F1 efforts. He told Motorsport.com, "GM is motivated to be involved in the car and design, the whole process. It's not white-labeling an engine. The interaction between Cadillac and Andretti will be throughout the vehicle." It would be a completely different relationship to Ford's partnership with Red Bull Racing, where Red Bull produces its own engines branded as Ford.
Any potential General Motors F1 power unit program would still be contingent on Andretti Global making it onto the Formula 1 grid. The FIA is currently evaluating new team applications for the 2026 season, and successful applicants would still need the approval of Liberty Media, F1's commercial rights holders.