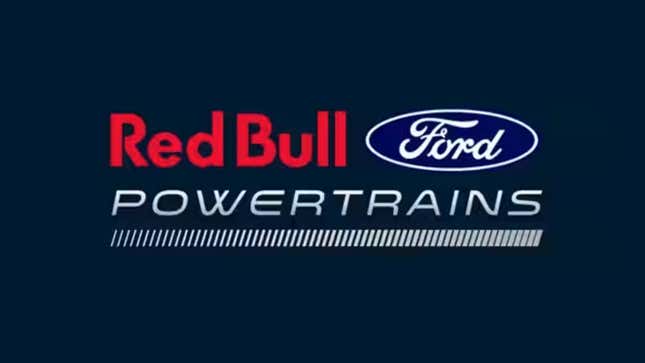 Ford announced today that it will officially return to Formula 1 starting in 2026 when new powertrain regulations go into effect. The American automaker will partner with Red Bull to develop the next-generation hybrid power units that will be used by both Oracle Red Bull Racing and Scuderia AlphaTauri.

Broadway Star Wendell Pierce Is a True Formula 1 Fan
Starting this year, Ford and Red Bull will begin development of the power units, which includes a 469-hp electric motor and an engine capable of running on F1's future synthetic fuel. The American automaker says it will also "provide technical expertise in all areas where it can add value," which ranges from engine development to battery cells, electric motors, software, and analytics.
"Ford's return to Formula 1 with Red Bull Racing is all about where we are going as a company — increasingly electric, software-defined, modern vehicles and experiences," Jim Farley, Ford's president and CEO, said in a statement. "F1 will be an incredibly cost-effective platform to innovate, share ideas and technologies, and engage with tens of millions of new customers."
As we mentioned yesterday, Ford's last involvement in F1 was back in the early 2000s when the company owned the Jaguar F1 team. It never won a race, and Ford eventually sold the team to Red Bull, setting the stage for this latest partnership. That said, Jaguar Racing was just the latest in many Ford efforts in Formula 1, including a string of successes in the 1960s.
According to Road and Track, Ford partnered with Cosworth, and in 1967, Jimmy Clark won the Dutch Grand Prix behind the wheel of a Ford-Cosworth Lotus 49. The Ford-Cosworth DFV engine ended up becoming the most successful in F1 history. Between 1967 and 1983, it won 155 races. Starting with Graham Hill in 1968, Ford-powered F1 cars have been driven to a total of 13 driver's titles, with the last one being Michael Schumacher in 1994.
As Red Bull team principal Christian Horner put it, "They are a manufacturer rich in motoring history that spans generations. From Jim Clark to Ayrton Senna and Michael Schumacher, the lineage speaks for itself. For us as Red Bull Powertrains to open the next chapter of that dynasty, as Red Bull Ford, is tremendously exciting. 2026 is still a while a way but for us the work already starts as we look to a new future and a continued evolution of Oracle Red Bull Racing."
We'll have to wait a few years to see exactly how successful Ford ends up being in F1, but for now, we're just excited more automakers are showing interest in the sport.