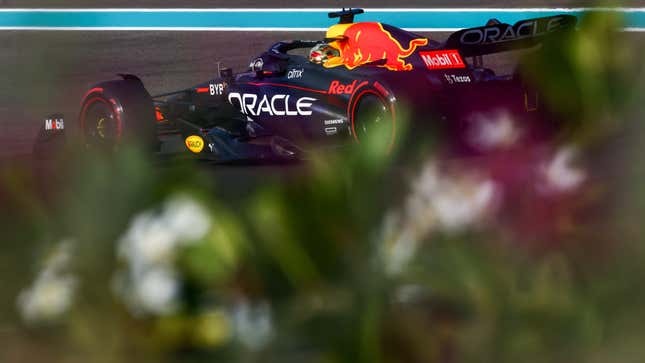 Update, Friday February 3, 10:30 am EST: Today, Ford officially confirmed that it will join Formula 1 for the 2026 season, partnered with Red Bull. You can read all about the news here. Below is our report from Thursday, February 2nd, before the official announcement took place.
Broadway Star Wendell Pierce Is a True Formula 1 Fan
According to the BBC's Andrew Benson, Red Bull and Ford are set to announce a Formula One power unit partnership. The BBC reported that Ford sent information regarding the tie-up to Italian news agency Ansa, which was published early by mistake. It is expected that the deal will be officially unveiled tomorrow in New York during Red Bull Racing's 2023 livery reveal.

Allegedly, Red Bull Racing will compete with an in-house designed and built hybrid power unit badged as a Ford beginning in 2026, when new engine regulations kick in. The rule change will see the current twin-turbo V6 engines running on sustainable fuel and fitted with more powerful hybrid components. Red Bull Powertrains is already developing a power unit for the new regulations, and Ford will be providing financial and technical support. In the meantime, Red Bull would continue to race with its unbranded Honda power units.
Coincidentally, Ford's most recent involvement in Formula 1 was through its ownership of the Jaguar F1 team, back in the early 2000s. Jaguar never won a race and only finished on the podium twice in its five years of competition. Ford then sold the team to Red Bull after the 2004 season, and Red Bull Racing was established. The team won their first championship with Sebastian Vettel in 2010.
Ford's most famous stint in the World Championship was in the late 1960s, 1970s and early 1980s with the Cosworth DFV. Cosworth developed the most successful F1 engine of all-time with financial backing from Ford. The DFV helped win 12 F1 World Drivers' Championships over 14 years. Undoubtedly, Ford and Red Bull would like to replicate the DFV's success with a similar partnership.