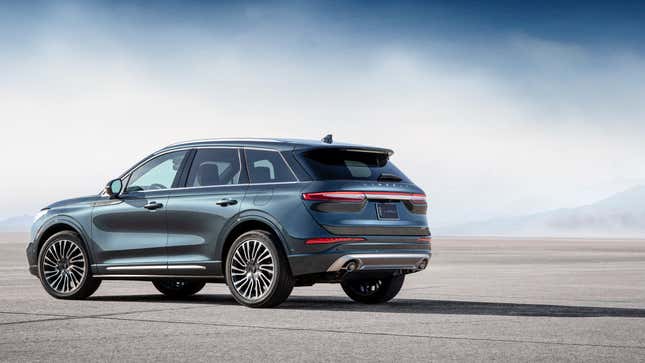 For the past four years, backup cameras have been mandatory for new cars in the United States. Yet, despite years of practice, it seems automakers still haven't quite perfected the art of "showing images from a camera that is behind you." Case in point: Yet another backup camera recall.
This one is once again from Ford, a company that has become deeply familiar with backup camera recalls in recent years. This time, it's the 360-degree cameras 2020-2023 Ford Explorers and Lincoln Aviators, as well as 2020-2022 Lincoln Corsairs, at fault. Luckily for owners, though, the fix is just a software update away.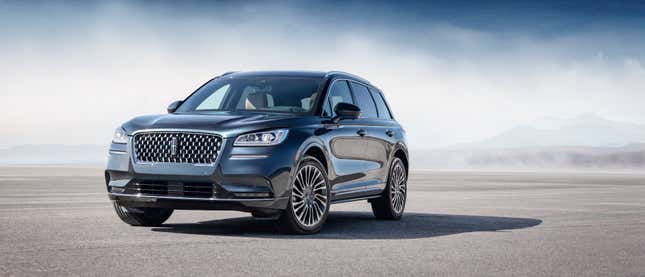 The recall, issued earlier this week, cites a fault with the image processing module in all three vehicles. If you remember Ford's last big backup camera recall, the company blamed the same module for those issues as well. According to the company's recall documentation, any blip in the video feed from the rear camera causes the cars' infotainment to give up and never retry streaming video from the rear of the car.
While the issue may be frustrating for owners, it's far from the severity of the backup camera problems that plagued Mustangs and Super Duty trucks. Rather than those hardware maladies, the Explorers and Lincolns in question here have issues with their software. Thus, the fix is simple: If there's a cut in the rear-camera video feed, tell the image processing module to turn the camera off and back on again. A quick software update is all that's needed to get owners back on the road.
If you think your car may fall victim to this backup camera issue, check out our guide to navigating the often confusing world of vehicle recalls. A broken rear camera may not be the end of the world, but it's worth fixing — especially if Ford's footing the bill.