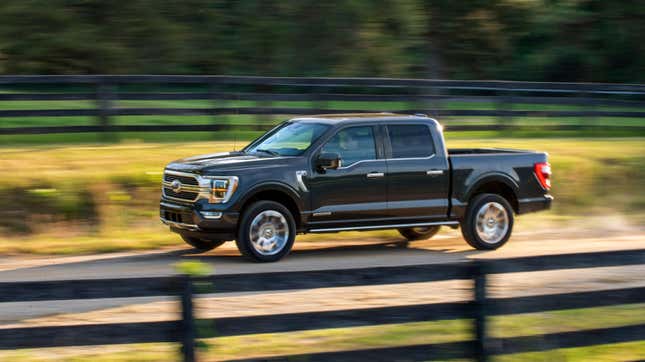 Ford is having quality issues. Since mid-2022 the automaker has recalled hundreds of thousands of vehicles for everything from battery issues on EVs, fire risk on multiple models to software issues. While Ford CEO Jim Farley admitted that getting these issues under control will take a while, Ford is taking a few more hits on the road to getting it all fixed. Case in point: Consumer Reports details a new Ford recall impacting F-150 pickups.
In case you missed it:
The recall affects over 220,000 2021 model-year F-150s. Faulty windshield wiper motors were installed on these vehicles which can cause them to stop working. Owners may experience wipers that behave erratically or too slowly, indicating the motor is about to fail. A similar recall took place in 2022, but some F-150s weren't recalled. Now, those are the ones impacted.
Ford told the NHTSA it knows of 576 reports of these wipers failing. Strangely, vehicles equipped with "smart" wipers — essentially automatic wipers — weren't included in the initial recall as the company didn't see any instances of those smart wipers failing. Manual wipers were initially thought to be the root of the problem. But eventually, the auto wipers motors failed as well.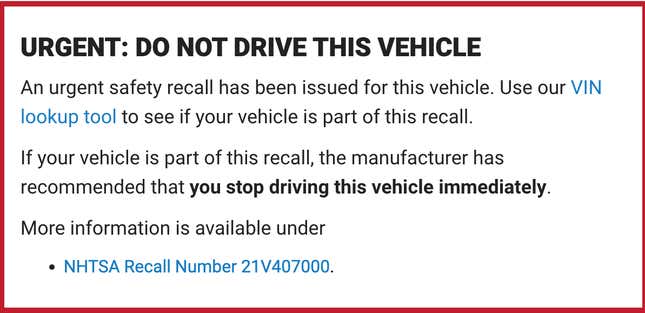 This latest recall is one of 14 other open recalls for the F-150s from the 2021 model year. Some are so bad, like the fracturing driveshaft, that Ford has instructed the NHTSA to post that owners should stop driving their trucks immediately.

Ford says that it will begin contacting owners regarding the recall on March 31. Owners can also contact Ford's customer service at 866-436-7332.