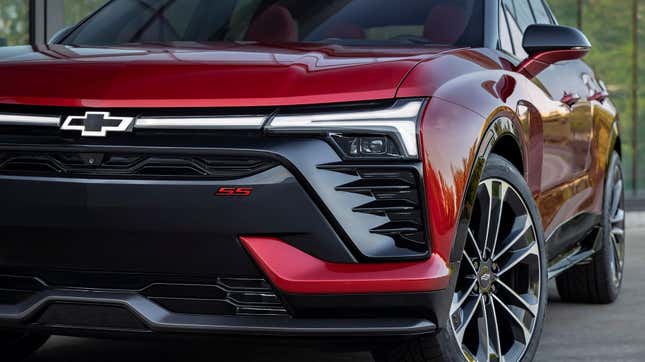 There's nothing like some healthy inter-corporate ribbing, particularly between Detroit's Big Three. General Motors revealed in March that it will eliminate Apple's CarPlay and Google's Android Auto from its future lineup, because it believes it can deliver an experience that's "at least equally as compelling" and customers won't miss their absence. Last week, Ford CEO Jim Farley, never afraid to speak his mind, was asked by The Wall Street Journal if he agreed with the move. Being that Farley plays for a different hometown team, you could probably assume his response.

In case you missed it:
The short of it is that while Farley sees commercial potential in in-car software, he doesn't think rejecting Apple or Google — whose presence consumers have communicated that they want — is a smart way to go about realizing it. Transcribed from WSJ's video:
"You got two camps in the software, interior, car OEMs: Tesla and now it turns out GM, and others — we're in this other group. I think the first three software-shippable content that's going to be cool for customers is not the interior digital experience. Although that will always be super important because it's a safety-critical device and there's going to be a lot more going on inside a car than your phone, so the interior has to be really well done. But in terms of content? We kind of lost that battle 10 years ago. So, like, get real with it, because you're not going to make a ton of money on content inside the vehicle. It's going to be safety/security, partial autonomy and productivity in our eyes. So that relationship for content is between you — the Wall Street Journal — and the customer. I don't want to get in the middle of that. But Tesla and other companies believe differently. They want to have complete control over the interior experience, and we don't think it's differentiating."
It's hard to argue with Farley's perspective when there's a staggering overlap between the people who use Apple and Ford products. Of course, that's likely true for any brand in Ford's position in the U.S., where iPhones are king. If anything, that only makes GM's move look even less wise. The CEO continued:
"Seventy percent of our Ford customers in the U.S. are Apple customers. Why would I go to an Apple customer and say 'good luck!' That, like, doesn't seem customer-centric. And Apple does a really good job. So our philosophy is different. Our philosophy is we're going to make the best Android, CarPlay experience you can imagine. We're going to put on top of it a really good customization opportunity for the customer, so they can kind of get what they want out of the interior experience. And let's go ship great productivity, partial autonomy, safety and security software. That's where the data off the car makes a difference and we can be different."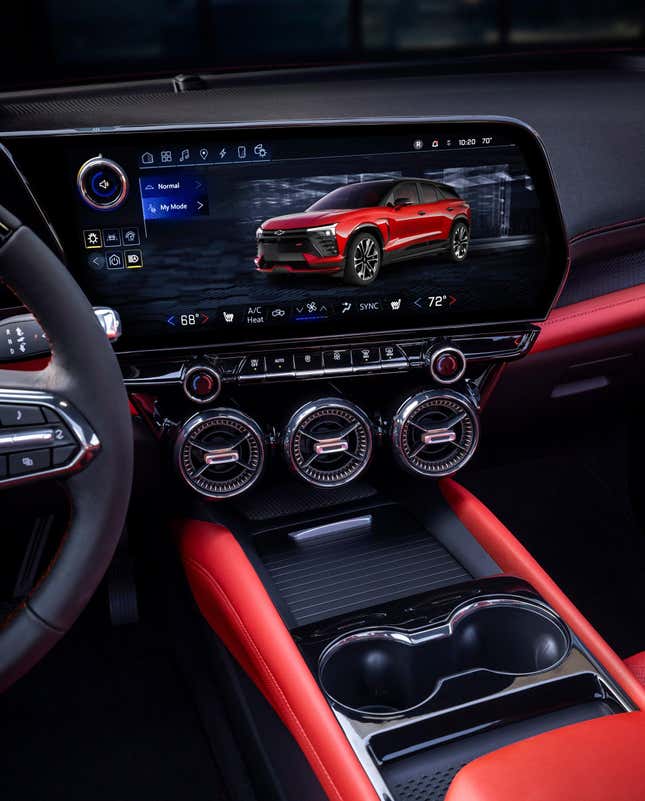 If GM wanted, it could give customers what they're asking for and still capitalize on software in specific areas, like Farley is saying. In justifying GM's strategy to The Verge, the company's vice president of software-defined operating systems, Scott Miller, used the Blazer EV's built-in navigation app to make his point. When routed to a charging station, the app directs the car's battery to begin heating up in anticipation. This is the same sort of "preconditioning" that Tesla vehicles perform en route to a Supercharger, because it helps the battery accept peak speeds the moment charging begins, and that cuts down on time plugged in.
Miller said this sort of behavior wouldn't be possible through Apple Maps or Google Maps on Android because phone projection can't send commands to the powertrain. He's not wrong, but there's no reason that GM nav can't run in a window, splitting the interface with CarPlay which would handle the media side of things. GM could try to educate customers on the practical reasons they might enjoy a better experience with the stock maps app. Instead, it's simply decided to take a popular feature away entirely so it doesn't need to worry about competing.

It's a bold strategy that may win GM the battle, but not the war. Four of every five car shoppers surveyed told the iPhone maker they'd only consider cars equipped with CarPlay. The urge to squeeze a bit of extra profit on the back end through software value-adds may just cost GM the sale to begin with. Or, maybe GM will realize the collective dream of the entire auto industry: to become as beloved as Tesla, the only company that's historically been able to get away with spurning the tech giants. What a bet to make.