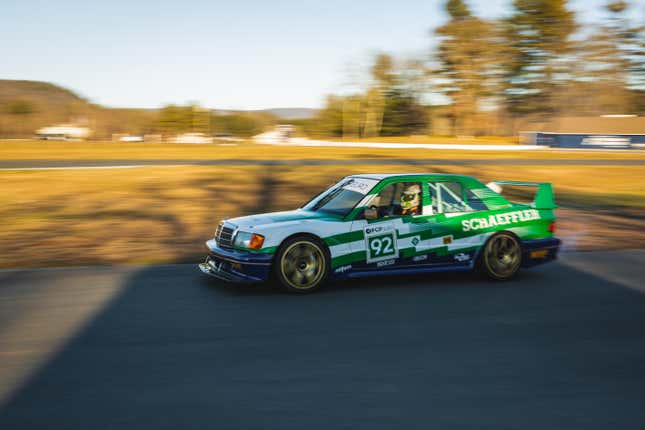 People love to talk about things having a "Golden Era." Hondas have one, so do BMWs. Racing definitely does, with the 1990s serving as one for Formula 1 and, of course, the mid-'80s to early-'90s for DTM or, as it's more officially known, "Deutsche Tourenwagen Masters." For some reason, those boxy German sedans banging around on Europe's coolest tracks have captured and held on to the hearts of car enthusiasts worldwide.
The 2024 Mercedes-Benz GLC Coupe Is Bigger and Sleeker
Of course, cars made popular by the DTM series, like the BMW E30 M3 and the Mercedes-Benz 190e Cosworth, are worth serious money these days, especially the wilder, more hardcore Evo versions. That's why the Golden Era project by our pals at FCP Euro is so cool. They've taken a bone-stock Baby Benz with a wheezy inline-six and turned it into a fire-breathing throwback with a modern AMG drivetrain. Even better, they documented the whole process on video.
So, for the TL; DW crowd, the FCP Euro Golden Era project started life as a basic commuter-spec Mercedes-Benz 190e 2.6 from California. The team promptly gutted it, yanked the old engine and automatic gearbox, and replaced it with the M133 turbo four-cylinder from the GLA 45 hot hatch. This engine never came in a rear-wheel drive layout, nor was it ever offered with a manual transmission, but the team at FCP found that by using parts from the Mercedes parts bin, they could adapt the engine to their needs with surprising ease.
G/O Media may get a commission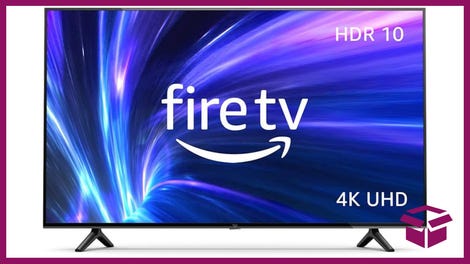 42% Off
Amazon Fire TV 50" 4K Smart TV
After getting the drivetrain sorted, which also included having a carbon fiber driveshaft made and bolting up an OS Giken limited-slip differential, the crew at FCP had a roll cage installed and a replica 190e 2.5-16 Evolution body kit installed. After that, the car got paint and then a rad 1990s motorsport-inspired wrap before getting wired up, plumbed up and sent to the dyno for tuning.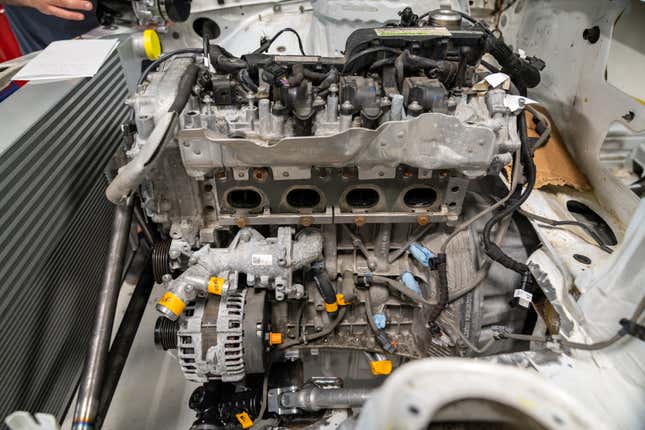 The result is a car that looks the part and was built at a fraction of the cost of a real 190e Evo, and makes more power more reliably. It's kind of a best-of-all-worlds type situation, and now we're just going to start pummeling the FCP folks' inbox for a chance to drive the car. Fingers crossed!