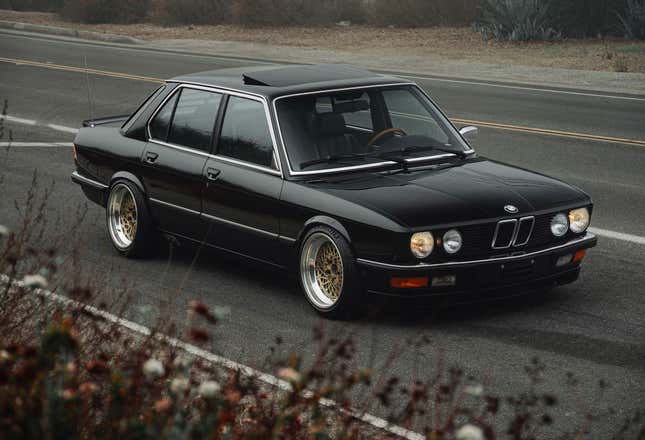 People love BMW. Or, rather, they seem to love how BMW was from the 1980s up to the mid-aughts. Nowadays, the company is leaning hard into polarizing designs and questionable sales decisions, burning a lot of the enthusiasm people had for the brand. I used to be a big BMW fan, and one of the things that ignited my passion for the Roundel was the 1987 E28 535is that I got while working at BMW Seattle approximately 9,000 years ago.
Steve and Andy Have an Idea to Save Pontiac and Saturn
What makes the E28 so special? On paper, it's a middle child. It's not the first 5-Series (that's the E12), nor does it have the most beloved drivetrain (that's the E39 M5). Even though the E28 chassis gave us the first M5, which is unbelievably good, even that car's Ultimate Driving Machine-ness is hard to put a finger on.
It's hard to quantify, but friend-of-Jalopnik Mike Burroughs of Stanceworks makes a pretty good attempt at trying to do just that. If you've followed his career, you'd know he's a big E28 nerd too, and this car he's featuring is one of the best I've ever seen.
The car is owned by a guy named Jeremy Whittle, who is best known for having one of the best-looking E38 7-Series (aka the last 7 Series before Chris Bangle got really involved) on the planet. Like that car, this E28 features BMW's M60 V8 engine, and thanks to fabrication from Riley Stair, it looks like it always belonged there.
In the end, what makes the E28 so special is that it shows a company truly coming into its own. It's the start of what many people consider BMW's golden era when almost everything the company touched was amazing. The designs were understated but attractive, and the cars were designed first and foremost to be great to drive.
G/O Media may get a commission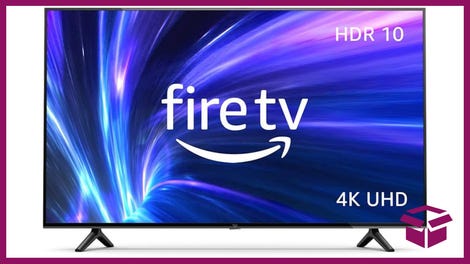 42% Off
Amazon Fire TV 50" 4K Smart TV
It can be argued where that golden era peaked – was it the E46 M3 or maybe the E90 M3 with its high-revving naturally aspirated V8 – but the E28 started it all, and much like Mike opines in his video, I wish BMW would make cars with this kind of spirit again.