Greetings from beautiful Daytona Beach, where the Florida Man sightings and spring-like weather shockingly aren't the main appeal this week! I'm here for the Rolex 24, where endurance teams battle for an entire day around Daytona's road course. This year is extra special, with Formula One drivers and new cars in the mix. Here's why we're so excited about it, and why you should be, too.

[Full disclosure: BMW wanted to show off their new M8 GTE so badly that they paid for food, travel and lodging to bring me to Daytona. I am enjoying the soothing ocean waves outside right now and it's more pleasant than words can describe.]

The 24 Hours of Daytona is one of my favorite events of the year regardless of the particulars. It's not just the unofficial opener for American motorsports—it's an excuse to camp out at Daytona International Speedway or in front of a TV for 24 hours straight of racing action. You see, America doesn't mess around to start the year. We jump right in to one of the world's most grueling races. We often attract top-level drivers and teams from other series, too, as the Rolex 24 is before most of those seasons get started, too.

BMW brought their new M8 to race for the first time ever. Big names like Team Penske and Team Joest are back in the mix. And my goodness, the number of IndyCar, NASCAR and F1 drivers here for a fun early start to the year is fantastic.

Here's the highlight reel of what to watch out for, and how to tune in.

G/O Media may get a commission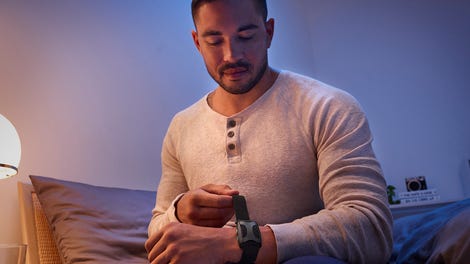 The Team That Helped Audi Dominate Le Mans Is Back

For years, Mazda's IMSA prototype team has been the lovable racers who couldn't. Their car never has worked quite right, going all the way back to the days when it was powered by the diesel engine they first used in their Grand Am Mazda6. Mazda later swapped that diesel mill for a 2.0-liter gas-powered turbocharged inline four in the latest iteration of their prototype, the RT24-P, but even that was off pace, and too often retired early with mechanical woes.

So, now Mazda swapped teams. Team Joest, the masterminds behind Audi's utter LMP1-class Le Mans domination for so many years, was brought in to help Mazda's IMSA squad polish that RT24-P turd for this season.

It's a fascinating tie-up that's a clear sign of the times. A team known for owning endurance racing's highest levels with Audi is now competing in what is essentially an American regional series. Team Joest's old LMP1 class in the World Endurance Championship—the main world championship for endurance prototypes—imploded into a weird state of limbo for the next two years after Porsche and Audi both left.
Your Favorite Drivers From Other Series May Be Here

When people get nostalgic for racing's past, the extra danger doesn't do it for me—it's the talent. It's the Dan Gurney types who'll hop in to race anything they want, just because they can. That's always resonated with me, because if I had some kind of pro-level talent and money to burn, it's exactly what I'd do: try all the cars I want, and go have fun with it.

The people who can find speed in anything they sit down in are the true greatest racers in the world, and you're simply wrong if you argue otherwise. This year at Daytona, two-time F1 champ Fernando Alonso is back with his quest to win the Triple Crown of Motorsport—F1 at Monaco, the Indianapolis 500, and the 24 Hours of Le Mans. He already tested Toyota's top-class Le Mans prototype, and is now dipping his toes into endurance racing by doing the Rolex 24 with United Autosports.

Current Williams F1 driver Lance Stroll is also making his second ever stab at the Rolex 24 and ex-F1 drivers Bruno Senna, Felipe Nasr and Paul di Resta are also on the entry list.

Plenty of IndyCar and NASCAR drivers will also fill out the ranks, keeping the mix fun.
HART's Here For Normal Dudes Everywhere

Out of all the teams here, the one that perhaps interests me the most is the Honda of America Racing Team. It's just a bunch of regular Honda employees putting in work around their regular 9 to 5-type jobs.

A group of Honda engineers started taking the company's cars racing on the side in 1989, and they've gradually worked their way up from SCCA races to tackling North America's most grueling enduros this year.

On The Other Hand, There's Actual Royalty Running, Too

Also on the entry list is someone whose full name wouldn't fit: Ferdinand Zvonimir Maria Balthus Keith Michael Otto Antal Bahnam Leonhard von Habsburg, the eldest son of the head of the former Austrian royal family. The family gave up the claim to the Austrian throne in 1961, but obviously, they're still around.

Habsburg competes in Formula 3, so it's not a complete surprise that he's driving here, but it is deeply amusing that he's competing in the same field as a bunch of Honda engineers and racing for none other than the Jackie Chan DCR Jota team. Yes, that Jackie Chan is the team owner.
The Glorious BMW 8 Series Has Returned

It's hard not to love the BMW 8 Series. The original was a sleek, low grand tourer in the absolute grandest sense, with either a V8 or a V12 up front. As BMW's flagship luxury coupe, it was as nice inside as those big Vs were pleasant to your ears.

This one may not be as distinctive from the rest of the BMW model line as the original 8er, but it's still got that menacingly long hood and a twin-turbo 4.0-liter V8 up front.
More importantly, BMW has the right priorities this time: they're taking it racing first. The 24 Hours of Daytona is its debut race before it tackles the 24 Hours of Le Mans later.

Granted, this will be sort of its teething race. At the preseason Roar Before the 24 test, it was understandably near the bottom of its GTLM class's standings.

But man, look at it. The new 8 Series road car the M8 GTE is based on is one of the few new cars we old-school internal combustion freaks are really excited about, and for good reason.
One Last Shot Before It's Someone Else's Turn

Scott Pruett with the 3GT Racing Lexus recently announced that this year's Rolex 24 will be his final race, after 50 years in racing. 50! That's insane. He's won the Rolex 24 five times—a feat only Porsche racing legend Hurley Haywood shares with him.
Acura Is Back In A Prototype

The other big new car here is the Team Penske Acura DPi. It's the return of two big names to prototype sports car racing, and it looks mean as hell. Of all the DPis, it was the second fastest car after a few Cadillac DPis at the Roar Before the 24, so it may actually do really well despite this being its first race.

The 2017 Prototype class champion Ricky Taylor and 2016 Prototype class champion Dane Cameron and a bunch of IndyCar drivers will run this thing, so if it's reliable during the race itself, it should be a real threat.

Magnus Racing's Insane Live Stream Is Back

Magnus Racing is one of the few racing teams on the planet who understands how not to be boring, but they left IMSA's top series in 2016 after a series of unfortunate penalties, including one that cost them a win at Petit Le Mans.

This year, they're back, as is their delightfully unhinged trackside live stream. It will run for 25 hours straight on magnusracing.com starting at 2:30 p.m. ET on Saturday. If the official IMSA commentary for the race is too polite and polished, it's worth flipping over to Magnus' live stream to watch tired racers try to stay mildly coherent in front of a camera.
Better yet, these pranksters are actually quick in the GTD class, so occasionally this turns into a direct look at the action inside the winning team's pit. We'll see!
Here's How To Follow The Race

If you aren't at Daytona, I'm sorry. I really am. I will send you all the video I can of fans wrassling gators, but I understand it's not the same as being here. Fortunately, you can still follow the race along at home and doing so is pretty easy.

Here's the live broadcast schedule for the U.S. (all times Eastern).

Thursday, January 25

Friday, January 26

BMW Endurance Challenge at Daytona (CTSCC support race): 1:00 p.m. on IMSA.tv
The Main Rolex 24 Event: Saturday, January 27-Sunday, January 28

2:00 p.m. - 5:00 p.m. on FOX
5:00 p.m. - 10:00 p.m. on FS2
10:00 p.m. - 11:00 p.m. on Fox Sports Go
11:00 p.m. - 1:00 a.m. on FS1
1:00 a.m. - 8:00 a.m. on Fox Sports Go
8:00 a.m. - 10:30 a.m. on FS2
10:30 a.m. - 3:00 p.m. on FS1
Andy Blackmore put together another one of his Spotter Guides for this race as well, which is a highly detailed visual guide to all 50 cars on the track for the Rolex 24, as well as all the cars entered in the Continental Tire Sports Car Challenge support race. It's an invaluable resource for telling apart each car on track, just in case you're wondering which red prototype just acted like a bonehead. (There are a lot of red ones this year!) Download it here.
Each session's results can be found here, and if you're curious how the weekend times compare to the Roar Before the 24 test results, the Roar results are right here. IMSA's official entry list is also here.