Good morning! Welcome to The Morning Shift, your roundup of the auto news you crave, all in one place every weekday morning. Here are the important stories you need to know.

1st Gear: The Bad Kind Of Surprise
Nearly two years after news of Volkswagen's Dieselgate scandal first broke, the company is still wading through the mess of what to do with all the defective cars, prison time for people involved and being cut off from research funding. Today, it was hit with an anticipatory bill to the nasty tune of $3 billion.
It will take that amount of money to fix the nearly half a million 2.0-liter diesel cars here in the United States, reports Reuters, which brings the total cost of the scandal to around $30 billion. From the story:
On Friday, it said hardware fixes were proving tougher than expected, as it booked an additional 2.5 billion euro provision.

"We have to do more with the hardware," a VW spokesman said, adding U.S. customers were having to wait longer for their cars to be repaired.
G/O Media may get a commission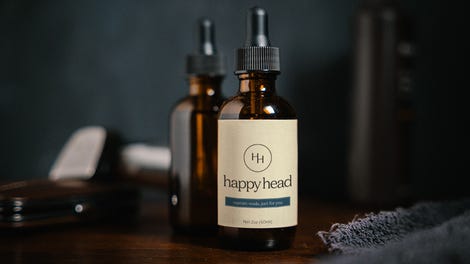 Predictably, VW's shares dropped by as much as three percent after this shock. One trader said, "You have to ask if this is a bottomless pit."
I'm starting to wonder that myself. I'd say we could have a better idea once the dust settles, but it doesn't even look like that's happened yet.

2nd Gear: China, A Generous God
China is among the countries most aggressively aiming for a cleaner automotive future. It has disbursed an extensive set of rules that dictate exactly how automakers are going to comply with upcoming emissions policies.
Originally, the country was going to put the stricter emissions policy into effect next year, but automakers felt that that was a little too ambitious. So now, China is giving them until 2019 to develop things fully, according to Bloomberg:
Under the so-called cap-and-trade policy, automakers must obtain a new-energy vehicle score — which is linked to the production of various types of zero- and low-emission vehicles — of at least 10 percent starting in 2019, rising to 12 percent in 2020, the Ministry of Industry and Information Technology said on its website. The rule applies to carmakers that manufacture or import more than 30,000 traditional vehicles annually, and those who fail to comply must buy credits or face fines.
China has said that it will cap carbon emissions by 2030. And since the Chinese market is currently the largest, automakers can't really afford to sit this one out. Already, automakers such as Renault and Nissan are developing low-emissions cars for the Chinese market in anticipation of these regulations.
3rd Gear: People Will Buy It If You Add 'Sport'
Hopefully this is the case, anyway. Remember that bitchin' retro-styled EV concept that Honda brought to the Frankfurt Motor Show?
Well, using that same platform, Honda is bringing a sporty EV concept to the Tokyo Motor Show next month, according to Automotive News Europe. From the story:
Japan's Nikkei business daily reported this week that Honda, a long-time electric car skeptic, is working on a dedicated EV platform to cover a range of segments, from compact cars to SUVs. Earlier this week, Japanese rivals Toyota and Mazda formalized their plans to also jointly develop a new electric vehicle architecture to underpin a swatch of segments from minicars to light trucks.
If the first concept is anything to go by, I'm definitely excited.
4th Gear: Don't Be Fooled
Rental car company Hertz's share have been spiking recently, but that's not because the rental car industry is suddenly on the upswing. Bloomberg is keen to remind us that a recent surge in rental car demand due to hurricanes and short sellers are likely the cause.
As Hertz rose this summer, short interest as a percentage of its float climbed from about 30 percent at the start of June to a peak of 55 percent near the end of July, data from IHS Markit show. As the stock inched toward $20 and then passed it, some sellers ran for cover, but the short interest is still about 26 percent of float.

The storms will also drive up the prices Hertz gets when selling off its older fleet cars, which have been going at depressed values this year amid a weak used-car market. A million autos may have been lost or damaged in Harvey, giving used-vehicle prices a boost.
It's not an easy time to be Hertz (or rental car companies in general) right now. Stale fleets filled with sedans and economy cars (while people pine for SUVs), high rates and an inflated new-car inventory, which makes selling used cars very difficult, are just a few of the problems bringing Hertz shares down.
5th Gear: Good Guy Tesla
Happily, Puerto Rico is finally getting the aid it needs. Musician Pitbull loaned cancer patients his private jet to fly them to the mainland. And Tesla is sending battery packs.
Since much of the island remains without power, Tesla contribution is "sorely needed," reports Bloomberg. From the story:
Tesla Inc. is sending to Puerto Rico hundreds of its Powerwall battery systems that can be paired with solar panels in an effort to help the battered island territory restore electric power, the company said Thursday. Some of the systems are already there and others are en route.

The company has employees on the ground to install them and is working with local organizations to identify locations.
Here's how you can help Puerto Rico.
Reverse: Murder Or Suicide?

Neutral: Has Dieselgate changed your opinion of Volkswagen? Or will you keep buying its cars regardless of the scandal?