Everyone had so much fun with the Honda Pilot Sketch v. Reality that we thought we'd look at the production Challenger SRT8 leaked photos and the 2008 Dodge Challenger SRT8 concept car to see what's changed, what's stayed the same and what we have to look forward to at the Chicago Auto Show.

1. CROSSHAIRS GRILLE &ndash The most obvious immediate change is the concept's crosshairs grille, which gets dropped in favor of a blacked-out mesh job similar to that found on the original Challengers.
2. B-PILLAR &ndash The B-pillar seems to exist on the production model, though small and black.
G/O Media may get a commission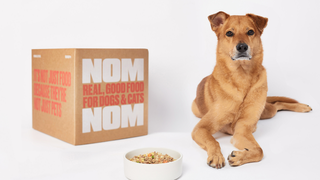 3. FRONT FENDER &ndash Though more pronounced on the silver SRT8 seen testing, there's a small lip spoiler on the edge of the front fender that doesn't appear to be on the concept version.
4. WHEELS & TIRES &ndash Unfortunately, the production model might have treads on the tires as opposed to the nearly treadless slicks on the concept version.
5. REAR LIGHTBAR/GAS TANK &ndash The other major change is the rear lightbar, which was far more stylized and pronounced on the concept version. Oh, and the real version needs a place to put the gas in the car.
6. MIRRORS &ndash The mirrors on the concept version were much closer to the A-pillar, which gave it a sleeker design but probably made it less functional. The production version has mirrors that poke out much further.
7. ORANGE PAINT &ndash There will be at least two paint jobs for the new Challenger, including the orange and black from the concept.
8. TURN SIGNALS &ndash To please the "safety Nazis," the production version is going to include turn signals fore of the front wheels.
Overall, the new Challenger SRT8 is as faithful to the original concept as you should ever expect from an automaker. Props to the design team on the transition. Do you see anything we missed?