Good morning! Welcome to The Morning Shift, your roundup of the auto news you crave, all in one place every weekday morning. Trust your cravings. Know them in your heart as good.

1st Gear: Three Volkswagen Suppliers Fined For Alleged Collusion
It's easy to think of the car industry by its major manufacturers, but it's probably smarter to think of the whole business as a collection of suppliers, all negotiating for prices and deals. In that vein, Germany's antitrust authority has fined three suppliers (and chosen to not fine a fourth) for allegedly exchanging sensitive information to strengthen their bargaining position against Volkswagen, as the Associated Press reports:
Germany's antitrust authority has fined three suppliers of Volkswagen AG a total of 9.6 million euros ($11 million) for allegedly colluding on how to pass on increasing raw material prices to the automaker.

The Federal Cartel Office said Thursday it imposed fines on Elring Klinger Abschirmtechnik of Switzerland, Estamp of Spain and German firm Lydall Gerhardi. A fourth company, Carcoustics International of Germany, wasn't fined because it helped expose the cartel.

All of this was over aluminum heat shields in the engine bay. If you own a Volkswagen that has such a heat shield, please look at it and marvel at the shady dealings that (allegedly!) made it happen.
2nd Gear: Uber Cedes Russia
We've spent a lot of time covering Uber's remarkably—really quite remarkably—bad corporate culture, ultimately culminating in the departure of its tech bro CEO Travis Kalanick. But it's also important to remember that Uber's straight up business side is also a mess, particularly outside of the United States.
G/O Media may get a commission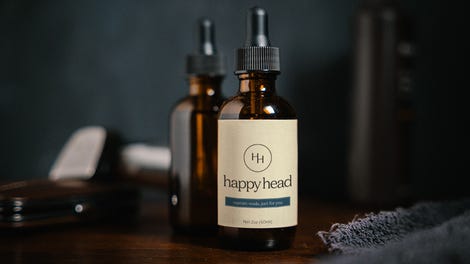 Uber is currently fighting a not-particularly-successful war to win the Indian taxi market, and today it has just given up its battle for Russia. Uber announced today a $3.7 billion merger agreement with its rival Yandex, as Bloomberg reports:
Uber Technologies Inc. is handing over the keys to its business in Russia.

The San Francisco-based company and Yandex NV are merging their ride-hailing businesses in Russia. Uber will invest $225 million and take a 36.6 percent stake in a new, yet-to-be named venture that will be valued at $3.73 billion, the companies said in a statement Thursday. The shares of Yandex, which will invest $100 million and own 59.3 percent of the new enterprise, jumped as much as 15 percent in Moscow to 1,881 rubles, its highest level ever.

The deal with Yandex is Uber's second retreat from a major market. Last year, Uber left China in exchange for a 17.5 percent stake in rival Didi Chuxing, after losing more than $2 billion battling its competitor.

As a reminder, Uber is doomed.
3rd Gear: Mapping Law May Keep Western Driverless Tech Out Of China
If you have a passing interest in how the auto industry is expanding into China, you'll know that foreign companies have to set up a joint venture with an existing Chinese company. This is why China has two Volkswagens, both of which produce impossibly confusing different and sometimes rival models. Many companies fear that these joint venture deals unfairly inhibit them from ever being successful in China, and fear, too, that their trade secrets get stolen in these deals.
Now there are similar fears for driverless cars. Autonomous vehicles need detailed maps to work, and the Chinese government limits how much a foreign company like Google can actually map in China. Western driverless tech producers now have the same concerns that their legacy automaker forbearers have, as Dow Jones reports:
Self-driving cars need detailed maps to help them discern their exact location, navigate tricky intersections and avoid fixed objects like buildings. But China limits the amount of mapping that can be done by foreign companies, citing national security concerns.

[...]

To secure turn-by-turn navigation maps, foreign car makers currently work with Chinese mapping companies. But auto makers and tech firms may have reasons to hesitate before working with a third-party map provider in China on the high-definition maps needed by autonomous cars.

James Wu, co-founder of U.S. mapping startup DeepMap Inc., who formerly worked at Alphabet Inc.'s Google, Apple and China's Baidu Inc., said ownership of mapping data is crucial in self-driving cars.

"If a non-Chinese company works with a Chinese local map company with a license, then who owns the data? Who would be responsible for safety issues, privacy issues, security issues associated with the map data? It is a pretty messy problem to sort out," Mr. Wu said.

Brian McClendon, who recently resigned as VP of mapping at Uber, famous for helping establish Google Maps, told the WSJ that he doubts Western software will ever be adopted for self-driving cars in China.
4th Gear: One Million Mercedes With Lame I4 and V6 Diesels Accused Of Cheating
Another day, another new Dieselgate suspect. Daimler is now accused of selling about a million cheating diesels using tech similar to Volkswagen, as the German Suddeutsche Zeitung reports citing a search warrant from a Stuttgart court.
The engines in question are Mercedes' OM 642 and OM 651 turbodiesels, which are relatively small inline-four and V6-cylinders. Lame. Mercedes should be fined for not making big and beefy straight sixes anyway.
5th Gear: Great News, Renault-Nissan Builds Its Millionth Car In Morocco
One of the big success stories of the Recession was Renault-Nissan building cheap and simple Dacias first in Romania and then in formerly-colonial Morocco. The Tangier plant opened up five years ago and already has produced a million cars, as Wards Auto reports.
Reverse: So Began One Of The Most Bitter Periods In The Auto Biz
Neutral: What's Going To Have To Happen For Uber To Totally Fold?
At this point, I don't know what else needs to topple for Uber to all come crashing down.