Unlike GM and Ford, Chrysler saw an increase of 1% in sales for December 2007 compared the previous December. That's what they'd like you to focus on, please. They'd rather you ignore the fact that for 2007 total sales were 2.08 million vehicles, a decrease of 3% from 2006. The Chrysler brand saw a year-over-year decrease of 10% due to decreasing sales from the 300, PT Cruiser and Pacifica, as well as a decrease in Town & Country sales as customers waited for the new model. Jeep saw an increase in sales of 3% in 2007, led by the new Jeep Compass and the Wrangler. Dodge stayed near steady, losing just 2%. The introduction of the new Town & Country/Caravan helped the company's performance in December and should continue to do so into the next year. Full press release below the jump:
Total Chrysler LLC December 2007 Sales Up 1 Percent on the Strength of Retail; Demand for Chrysler Town & Country and Dodge Grand Caravan Continues to Grow
Built on the strength of retail, Chrysler LLC's total U.S. sales for December 2007 were 191,423 units; an increase of 1 percent compared with December 2006 sales of 190,415 units. Fleet sales for the month were down, as compared with December 2006. For 2007, total Chrysler LLC sales were 2,076,650, a decrease from 2006 of 3 percent from the 2,142,505 units sold in 2006. All sales figures are reported as unadjusted.
"On behalf of our leadership team, I would like to extend my thanks and appreciation to the entire Chrysler network for a strong finish to 2007 and a solid December," Bob Nardelli, Chairman and Chief Executive Officer, said. "Today is a great demonstration of what can be done when all of our employees, dealers and suppliers come together, demonstrating that the organization and its partners are fully aligned and focused on meeting the needs of our customers and being competitive in the industry."
"December proves that when you offer customers products with great value, they respond favorably," Jim Press, Vice Chairman and President, said. "In 2007, we launched eight all-new vehicles including the Jeep® Grand Cherokee diesel, Chrysler Sebring Convertible and the all-new Swivel 'n Go™ minivans. And we are continuing to invest in new product, including new fuel-efficient powertrains. For 2008, we'll offer six vehicles with 28 miles per gallon or better highway fuel economy. This combined with the best-in-industry Lifetime Powertrain Warranty in our Chrysler, Jeep, and Dodge vehicles is bringing more customers to our showrooms."
Chrysler brand truck sales rose 7 percent for the month led by the all-new Chrysler Town & Country which posted a gain of 31 percent year-over-year. Chrysler Town & Country sales for the month were 14,211 units compared with 10,877 units in December 2006.
G/O Media may get a commission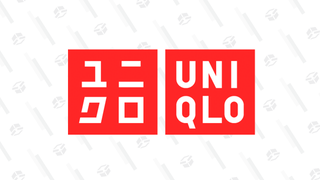 Year-round basics
Uniqlo Summer Sale
Dodge brand sales were up 11 percent for December led primarily by Dodge Grand Caravan sales of 21,326 units, up 51 percent. Previous year sales were 14,095 units.
"With the new Dodge lineup and products like Avenger and Charger, we are finding the brand is attracting new buyers today," Deborah Meyer, Chief Marketing Officer said. "Twenty-seven percent of Dodge buyers are under 35 years of age; and 64 percent are less than 45 years of age and female."
The Chrysler Town & Country and Dodge Grand Caravan held Chrysler's leadership in the minivan segment. Both vehicles offer the exclusive Stow 'n Go® seating and storage system — another minivan innovation.
Overall Jeep brand sales declined 3 percent based on planned fleet reductions. Jeep Wrangler sales were up 4 percent for the month with 9,007 units versus 8,623 units for December 2006. With 119,243 units sold in 2007, Jeep Wrangler sales surpassed 100,000 units with an all-time sales record, versus 80,271 sold in 2006, up 49 percent.
"We're thankful to our customers for the response they've shown to our products," Steven Landry, Executive Vice President — North American Sales said. "Jeep Wrangler is one example with an all-time sales record for the year that surpasses 100,000 units. With new models, bold designs and fuel efficient alternatives, we're excited about the products like the Dodge Journey, Challenger and Ram, and the launch of two new SUV hybrids — the Chrysler Aspen and Dodge Durango and believe we're well positioned for 2008."
Chrysler finished the month with 438,390 units of inventory, or a 60-day supply. Inventory is down by 19 percent compared with December 2006 when it was at 538,438 units. [Source: Chrysler LLC]