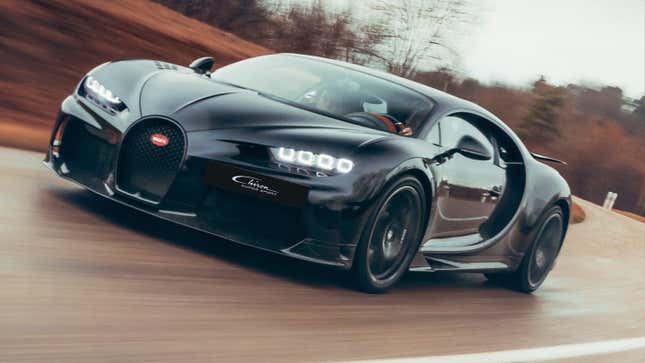 Bugatti is recalling a single 2023 Chiron Super Sport for using the wrong set of wheels, which are not up to spec for the French supercar. The single Bugatti Chiron Super Sport in question was fitted with BBS wheels at the factory, which Bugatti refers to as "Leichtbaurad," or lightweight wheel. These specific wheels could negatively affect the supercar's handling under certain conditions, leading to a loss of control and increasing the risk of a crash.

The issue is the lightweight BBS wheels were never tested and approved for use with the Chiron Super Sport, but only in "Top Speed Mode," which enables the Bugatti to reach its max speed of 261 miles per hour. This requires the use of an additional key to deliberately unlock the Chiron's top speed, which is likely why no one at Bugatti batted an eye when the Chiron was fitted with the BBS wheels. It seems that these wheels were specifically requested, possibly by the owner.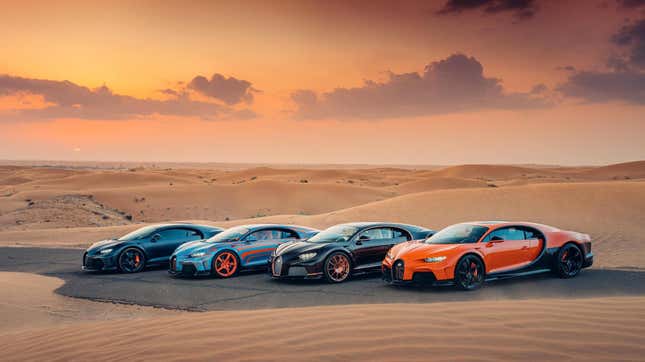 According to the National Highway Traffic Safety Administration, the BBS wheels are one of three sets approved for use with the Chiron, but not for the Super Sport, which has reduced downforce and different aerodynamics. And in Top Speed Mode, the difference could come into play and lead to a crash. NHTSA documents also say that although 100 percent of the one Chiron Super Sport model is affected, all other driving modes besides Top Speed remain safe to operate.

Bugatti — who doesn't list a phone number in the NHTSA documents, opting for a generic series of nines, by the way — says the customer will be notified and offered a replacement set of homologated wheels for their Chiron Super Sport, along with new tires, valves, and sensors. Not bad, not bad. The lightweight BBS wheels will then go back to Bugatti, which will confiscate them and make sure they're not fitted to another Chiron Super Sport model.
This is the part where I usually say owners can track their recall via the NHTSA SaferCar app, but I'll amend my statement and say instead that the owner — yup, just the one — can track their recall via the SaferCar app. And, Bugatti Chiron Super Sport owner, if you're reading this, then maybe refrain from activating Top Speed Mode as long as those BBS wheels are still on there.