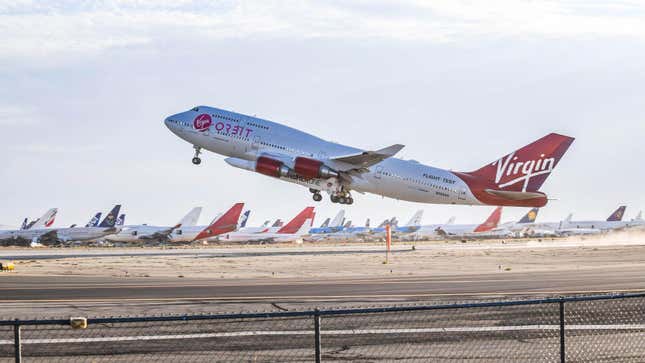 Richard Branson's latest venture, the satellite launch company Virgin Orbit has filed for chapter 11 bankruptcy, the Long Beach Post reports.
Listen To The Lexus RC F Sing Through The California Mountains
In case you missed it:
Things haven't gone smoothly for the Long Beach, California-based company. It started the year off with a failed rocket launch, which was also not its first failed space launch attempt. Also, that's just a thing that sometimes happens when you are sending things into space.
Anyway, things can't have been going smoothly internally for Virgin Orbit either as last week, CEO Dan Hart informed employees that the company was ceasing operations, and all employees would be going on unpaid leave. Virgin Orbit laid off 85 percent of its workforce, and then filed for Chapter 11 Bankruptcy in early March.
Hart said in a statement, "At this stage, we believe that the Chapter 11 process represents the best path forward to identify and finalize an efficient and value-maximizing sale."
The bankruptcy may come as a surprise to some, as Virgin Orbit just went public on the Nasdaq exchange at the beginning of 2022. Initially its stock was priced at $8 per share, but has been on a downward trend since. When the company announced the filing for Chapter 11 Bankruptcy, the stock was sitting at just 14 cents — a 26 percent drop from the day prior.

That stock price hit affected the company's valuation as well. Like most other company's that have sprang up the last few years, Virgin Orbit appeared to be overvalued. In 2021 it had a $3 billion valuation; it's worth just $65 million today.
But Richard Branson may be the hero to save the company. A filing with the SEC shows Orbit has received $31.6 million from Branson's Virgin Investments Limited. Meanwhile, the company is still seeking a buyer, believing that the tech company developed for deploying satellites in orbit may be appealing to someone out there.