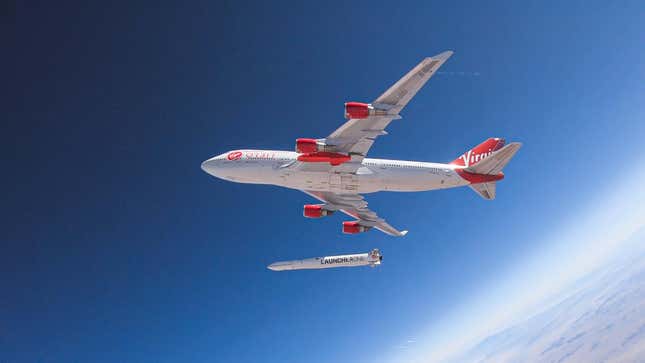 After a failed satellite launch in January, Virgin Orbit is ceasing operations and laying off nearly its entire workforce. The California-based company failed to attract funding for the company to continue and British billionaire Richard Branson, the company's majority owner, is unwilling to put more money into the project. Branson's private space venture aimed to air-launch satellites into orbit using a two-stage rocket underslung on the wing of a modified Boeing 747-400.
I Think You Should Leave Is Full Of Comedy About Cars
In case you missed it:
CNBC reported that Virgin Orbit had an all-hands employee meeting yesterday where CEO Dan Hart announced the company was ceasing operations for the foreseeable future. The company has also made an SEC filing stating it was laying off 85 percent of its workforce. In audio of the meeting obtained by CNBC, Hart said, "Unfortunately, we've not been able to secure the funding to provide a clear path for this company. We have no choice but to implement immediate, dramatic, and extremely painful changes."
In early January, Virgin Orbit failed its historic mission to complete the first satellite launch from Britain and Europe. There was a technical issue during the rocket's second stage, and it failed to reach orbit. The rocket and payload of nine rockets were lost, but Britain's government space agency insisted that the rocket broke up on re-entry over the north Atlantic. Virgin Orbit's stock price has dropped 82 percent since the start of the year.
If Virgin Orbit filed for bankruptcy, Branson would have priority for the company's assets. Virgin Orbit racked up $60 million with Virgin Group's investment arm. According to CNBC, Hart stated that every departing employee would receive a severance packing including a cash payment, an extension of benefits, and support in finding a new position. There would also be a direct pipeline for employees to apply for jobs at sister company Virgin Galactic. Virgin Orbit spun out of the space tourism company in 2017.