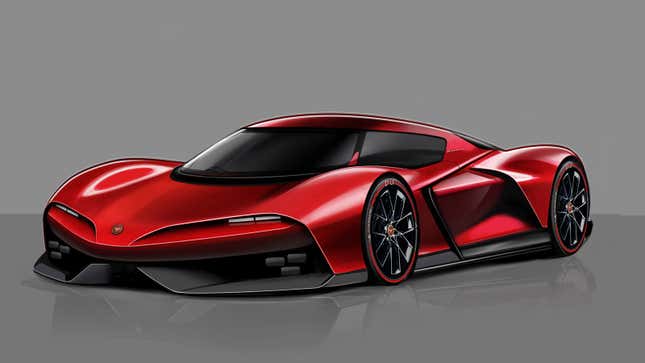 The world might be on fire and we might need to make dramatic changes to our lifestyles to prevent catastrophe, but that news hasn't reached Italy yet. While the rest of the planet's automakers reluctantly switch to electric or hybrid power, and global powers look to outlaw gasoline cars, one Italian supercar maker is plowing headfirst into an all-new V12-powered monster.

And while you might expect the news to come from somewhere like Lamborghini or Pagani, it's not from either. This new fuel-burning behemoth is from historic brand Bizzarrini, which was revived in 2020.
Since the company came back from the dead, it's been building stunning replicas of the 5300 GT, which raced and won at Le Mans in the 1960s. Now, the company is back with an all new car that's been designed by the same hand as the 5300 GT.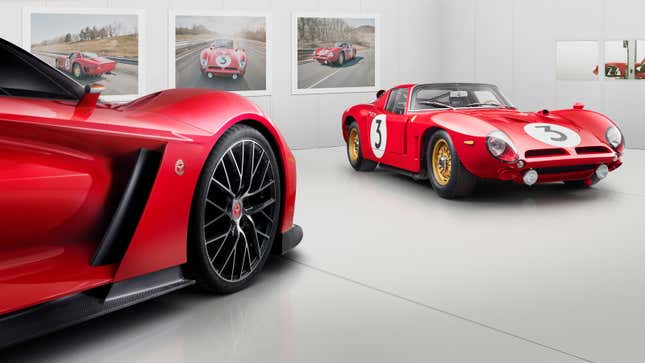 Called the Bizzarrini Giotto, the concept features bespoke carbon fiber bodywork that's said to be inspired by the 5300 GT. Up front, there is that same center-mounted badge that's flanked by dual vents, which now house the ultra-slimline LED headlights.
In profile, there's a "reimagining" of the 5300 GT's B pillar and wraparound windscreen. In the new car, this now houses a rear-mid-mounted engine. Past the engine housing, the rear end of the car tapers and curves, giving it an aerodynamic teardrop shape.
Much like the 5300 GT, if you squint a bit you'd be forgiven for assuming this was a Ferrari design study. That's no bad thing, I assure you.
The similarities to Bizzarrini origins extend beneath the surface as well. Where historic models like the P538S were powered by a naturally-aspirated V12 engine, the Giotto will be as well. The new car won't use the same powerplant, but Bizzarrini says it is planning to fit the car with a V12 engine paired with an eight-speed dual-clutch transmission.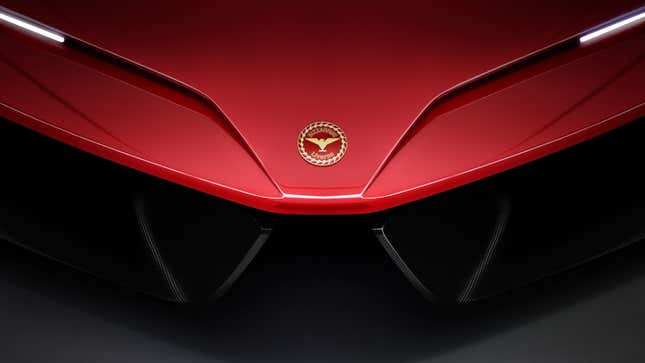 Development of the car's powertrain will be overseen by Bizzarrini chief technical officer Chris Porritt, who joins the outfit after stints with Aston Martin, Tesla and Rimac.
Other than that, Bizzarrini is keeping additional details of the new car pretty close to the chest. The company says further technical information will be revealed later this year, while it plans to start testing the new car next year.
That gives it 10 years to get them out on the road before ICE bans start coming into effect. Good luck.