Everyone wants self-driving car tech but nobody's sure how to get it, Trump's "deals" are raising stocks here but Europe seems to know better, and more on The Morning Shift for Monday, Aug. 28, 2018.
1st Gear: They'll Take Any News They Can Get
Trump's deal yesterday with Mexico was big news, a deal that would "avert tariff doomsday," as Automotive News put it. The plan calls for more local content in cars and more parts coming from workers making at least a $16 minimum wage in Mexico itself. And as that went down, stocks went up for the Big Three here in America, up around 3 percent for Fiat Chrysler, GM, and Ford each, as the Financial Times reports.
This is interesting news as things, uh, haven't been exactly going great for America's automakers, as the FT fills out:
The news is welcomed by Fiat Chrysler investors, who suffered a major hit in July after news of chief executive Sergio Marchionne's departure. The stock is up slightly for the year at 0.21 per cent, as of pixel time.

GM has hit the skids in recent months, falling more than 7 per cent in July on expectations that Mr Trump's trade war would impact its profits. The stock is still down around 9 per cent for the year as of pixel time.

Ford has been on a steady decline since early June and is down more than 19 per cent year-to-date.

G/O Media may get a commission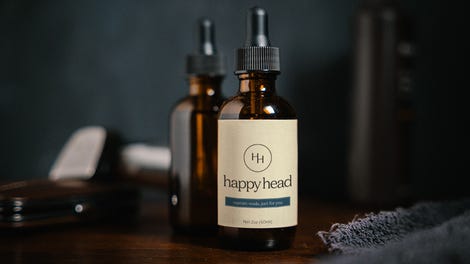 I wouldn't want to call the Big Three desperate for news that even slightly looks good for them, even to the point that they might ignore that Canada hasn't signed on to the deal and hasn't even shown up to the bargaining table for weeks. Ah. Hm.
2nd Gear: Toyota Invests $500 Million In Uber For Licensing Tech
Uber has already had partnerships with Volvo and with Daimler, but this new one from Toyota, coming from the Japanese company investing half a billion in the ride share startup ne plus ultra, is different, as the Financial Times reports:
Toyota and Uber will both be contributing self-driving technology for a fleet of vehicles that will be hailed using the Uber app. That autonomous fleet, which might be owned by Toyota or another third party, is expected to roll out starting in 2021.

The technical collaboration marks a new approach for Uber, which has previously struck partnerships with Volvo and Daimler on autonomous cars. While Daimler plans to deploy its own autonomous cars on Uber's ride-hailing network, and Volvo sold vehicles to Uber outright, the Toyota deal sees the world's largest carmaker licensing Uber's technology for a specially customised version of its Sienna minivans.
This is not surprising to see people want to get Uber's tech without its corporate baggage. The article later quoted Uber's head of business development for strategic initiatives saying that the time a self-driving Uber killed a woman in Arizona "did not slow anything down," with the deal, which is an extraordinarily Uber quote.
3rd Gear: Meanwhile Europe Is Skeptical Of Trump's 'Deal' On Tariff Cuts There
American car companies might be willing to take any news as positive, but that's not what's going on in the slightly removed context of Europe. Trump's tariff war reached something of a ceasefire last month, but just about nobody who has to deal with it over there thinks it'll last, as Automotive News reports:
The interim deal has reduced the risk of a full-blown transatlantic trade dispute, bringing relief especially for German carmakers and lifting business morale in Europe's largest economy in August.

A survey by the American Chamber of Commerce in Germany showed, however, that company executives on both sides of the Atlantic remain skeptical, with 71 percent doubting whether a lasting agreement to cut tariffs can be reached.

More than 40 percent of German companies doing business in the United States said the U.S. market had become less important for them since the escalation of the trade dispute, the survey showed.

This compared with 20 percent of U.S. companies doing business in Germany who said the German market had become less important for them.

I don't know why everyone seems to keep forgetting that Trump's "deals" keep going to hell, but here we are.
4th Gear: Europe Is Also Pissed It's Behind On Autonomous Cars
At least we can score one win on our side on the tech that's advancing the robo-war of the future where driverless cars all rise up and run us over. We're ahead on autonomous vehicles, at least as Volkswagen sees it, per an interview in Automotive News China.
Volkswagen Group's chief digital officer Johann Jungwirth said that while VW is working as much as it can on its own self-driving Sedric van thing, it wouldn't debut in Europe but rather in America first, then China, then the Middle East before it came to Europe. The problem is that while America is probably foolishly open with on-road testing, Europe is not, per AN China:
Carmakers looking to test vehicles such as the Sedric in small-scale pilot operations prefer California over Europe — at least initially. Many carmakers have teams of engineers around Silicon Valley, the population is tech-savvy and open to innovation, the streets are much wider, weather conditions are usually ideal and the state government supports them.

By comparison, one major roadblock in Europe is the United Nations Economic Commission for Europe, a standards-setting body responsible for regulating the homologation and use of motor vehicles. Roughly 60 countries participate in the oversight of European traffic, and no consensus has been reached over the rollout of self-driving vehicles. Regulators are focused on more gradual innovations.

Virtually the entire continent is governed by the U.N.'s Vienna Convention on Road Traffic. This largely restricts the use of self-driving vehicles on public roads to limited testing scenarios, and legalizing their commercial operation is years from becoming reality.

"We really have a competitive disadvantage because of the UNECE," said Jungwirth, who worries that those late to the market might end up fighting over the scraps left behind. "The winner could take it all."

What's funny is that the way companies test self-driving cars in the West's sunshine states is all kind of fantasy land stuff anyway and even then things are still slow to get going, so who knows if any of this will happen before we all get nuked anyway.
5th Gear: Didi Suspends Ride-Hailing After Second Passenger Murdered By Driver This Year
For the second time this year, a driver for Didi, like the Uber of China, allegedly murdered a passenger, raping and killing a 20-year-old woman on Friday. Didi has now stopped its service in China, as Automotive News China reports.
What can be expected is some kind of tightened regulations, by the sound of things, per AN China:
China pledged on Monday to tighten oversight of its transport industry and warned that the country did not need ride-hailing firms which compromised on passenger safety, days after the Didi Chuxing passenger was raped and murdered by her driver.

The latest attack triggered severe criticism of Didi on social media and prompted regulators to warn of industry-wide action.

"If a company is not compliant and self-disciplined, and takes its passengers' lives as a game, the public will vote with their feet and the government will not just stand by," the transport ministry said in a commentary on its website.

I don't know how many more days we can all take of wildcat ride-sharing and self-driving tech, but I can't imagine it's forever.
Reverse: He Was Later Quoted, "Someday I'll Make A Giant SUV"
Neutral: How Long Does The Not-NAFTA Deal Last?
I'm giving us a few months before things start getting really quite strange and, I don't know, Canada backs out or something. What about you?