Today's Nice Price or Crack Pipe M45 is a model that, in its home marke,t was sold as the Nissan Gloria. Let's see if this rare Infiniti's price makes it a glorious deal here.
You know, I built a lot of kit cars when I was a kid. Not the kind you could drive, mind you. Mine were all the kind you stuck on a shelf and admired for you decal positioning skills until it became time to blow them up in the back yard with some cherry bombs.
Speaking of kit cars and bombs, yesterday's 1976 Kellison GT40 didn't fare all that well in our voting. The car's interesting build—it had a propane fueled 500 CID Caddy V8 after all—and an interesting provenance couldn't overcome an ambitious $18,000 asking. In the end, it bombed in a massive 92 percent Crack Pipe loss.
Have you ever done something as a stop-gap measure? Maybe duck taped the water hose so you could get that last load of laundry done, or drank your own urine while waiting on the rains while marooned on a desert island? Sure, we've all had those moments.
Infiniti had one of those last minute lineup filler needs back just after the turn of the century. Their Leopard-based M30 had long ago joined the AARP and that left a sizable gap right in the middle of the company's model line. Cue the entrance of another rebranded model, the Japanese market Cedric/Gloria. Into that the company slapped a new suspension and standard kitted 4.5-litre V8.
G/O Media may get a commission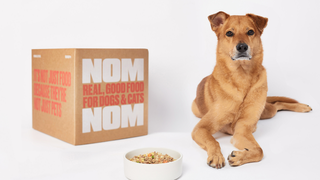 This 2003 M45 is the result, and while it's not really something you might want to hang in an art gallery, it does project a pretty cool gangster aesthetic, especially when clothed in black. The car would only offer that look for two years. Being a retread of an existing, older model, it would only last that long before being replaced by an all-new M45 for the 2006 model year. There were no 2005 M45s.
This one is of only about 7,500 that were sold over the course of that short model run. It comes with just 88,000 miles on the clock and the advocacy of its seller of it being in mostly excellent shape. It certainly looks good in the ad.
The Obsidian Black paint holds a shine and seems without significant flaw. The seller does note a few parking lot wounds on the rear bumper cap and two boogers that appear to have been filled on one door. The whole ball of wax rides on newish Michelins and those are wrapped around chromed factory alloys. Yes, I do hate chrome-plated wheels, but these at least seem free from curb encounters. A clear bra has kept the nose free from blemishes as well.
The interior also seems equal to the task, showing some minor wear on the outside bolster of the driver's seat and some cracks at the leading edge of the dashboard. The dash is one part of the Y34-series M45 that wasn't carried over from the Cedric/Gloria so it's a little surprising that Nissan couldn't offer one that would avoid cracks like that. This isn't an '80s E30 after all.
The rest of the dash looks fine, as do the door cards and the floor coverings in the ad. One can assume the headliner is okay too. The center stack features an old school cassette deck with one of the deepest tape slots ever invented. Above that is Infiniti's traditional analog clock and canted control panel. A large screen takes center stage on top of all that, and the car comes with not one but four vent-mounted air fresheners.
The seller says the car needs nothing and benefits from new OEM plugs and a bluetooth adapter for the stereo. The engine here is Nissan's VK45DE V8 a DOHC all-alloy affair good for 340 horsepower and 333 lb.-ft. of torque when new. Backing that up is the standard five-speed automatic.
The title is clear, but the seller does note a minor collision in the car's history. That is claimed to have been professionally repaired and was only aesthetic.
This M45 may not be the first image that springs to mind when you think Infiniti, but hey at least it wasn't the butt of a joke in a movie the way the M30 was. It's not the roomiest sedan out there, nor, arguably is it the best looking. It is however, fairly capable and will likely run without much trouble for years to come. Could that all be worth the seller's $9,000 asking price?
What do you think, could this rare stop-gap car command that much hard-earned cash?
You decide!

eBay out of Shelbyville, IN, or go here if the ad disappears.
Help me out with NPOCP. Hit me up at rob@jalopnik.com and send me a fixed-price tip. Remember to include your Kinja handle.